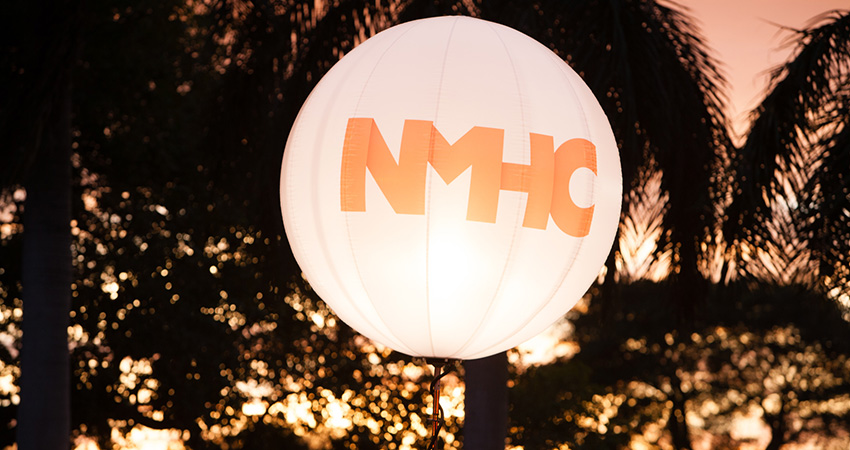 The holiday season is a time when families and friends get together to give thanks, celebrate our blessings and reconnect. For all of us at NMHC, we are thankful for the opportunity to serve such a special industry; we are blessed to have such wonderful members; and we are so very much looking forward to reconnecting with you all again in the New Year for the back-to-back annual Apartment Strategies Conference and Annual Meeting in San Diego (Jan. 24-26). In the spirit of thanks and giving back, there are a few changes to our January meetings to which I'd like to bring your attention.
New pre-conference golf tournament to support NMHC's diversity initiatives. On Monday, Jan. 23, the day before the Apartment Strategies Conference kicks off, we will hold the inaugural Martin Luther King Day Diversity
Golf Tournament at Bernardo Heights Golf Club just outside San Diego. This event is the brainchild of some of our members, and the proceeds from sponsoring and playing in the event will flow directly to NMHC's diversity and inclusion initiatives, including funding for outreach to colleges and universities, videos and other collateral material. The tournament will have a 10am shotgun start with prizes for longest drive, closest to the pin and most triple bogies. I hope to see a great turnout for this event.
NMHC's annual charity run/walk will benefit Shelters to Shutters. Our annual 5K run/walk has supported a variety of organizations over the past several years that provide essential services to returning military veterans, and I'm enormously proud that NMHC members and staff raised well over $1 million to support these worthwhile organizations. However, this year, we are shifting our attention to another challenge, not only for veterans, but other individuals and families: homelessness.

On Thursday, Jan. 26, we'll be lacing up our sneakers in support of Shelters to Shutters (S2S). Started by one of our
own, Chris Finlay of Middleburg Capital, the organization works with homeless shelters to identify people who are capable of working full time and living independently; facilitates training; and then connects them with apartment owners willing to provide jobs and living quarters for those who show the potential and willingness to make that important transition to independent living.

Since its inception in 2014, S2S has helped close to 50 individuals find jobs in the apartment sector, and I'm proud to say that several NMHC members are part of the growing team of companies opening their doors to these less fortunate members of society. I can't think of a better marriage between charity and jobs in the apartment business, so we are happy to help support S2S in its goal to be a national resource for the homeless, and I encourage all of our member firms to do the same.
Updated annual dinner format includes entertainment by comedian Dana Carvey. In the past, our annual dinner has included a fundraising component. However, I've heard for a number of you that you miss the annual dinners of the past, and we are taking this constructive criticism to heart. So, this year, we are taking the focus off fundraising in favor of more "fun raising." On Wednesday, Jan. 25 internationally acclaimed actor/entertainer and Saturday Night Live star Dana Carvey will provide after-dinner entertainment. It promises to be a fun evening of networking and laughter, so please plan to join us.
Thanks again for the privilege of serving such an important industry and helping you deliver world-class housing for so many Americans. See you in San Diego!
---