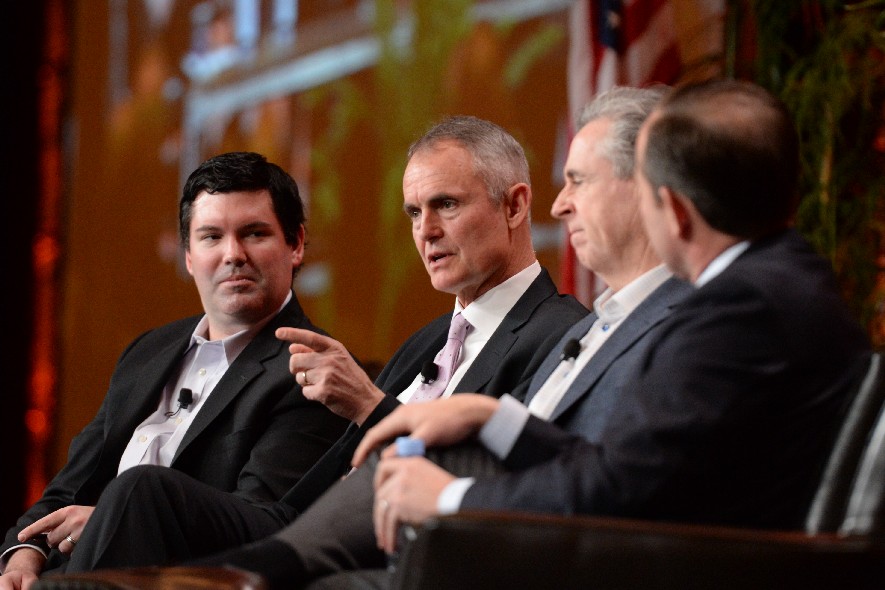 The time, costs and complexities that have long been barriers to developing new multifamily product in high-density urban areas are proving to be less so as urban development continues to outpace suburban development. According to a panel of experts at the 2016 NMHC Apartment Strategies Conference, institutional investor preference for urban locations is driving the trend.
During the past 10 years, the number of apartment units inside central business districts (CBDs) jumped 19.5 percent from roughly 1.4 million units in 2005 to 1.6 million units in 2015, according to MPF Research. This increase marks a rate of more than double that of unit growth in the suburbs.
During a panel discussion, Clyde Holland, chairman and CEO of Holland Partner Group, said, "We only want to build in absolutely high quality living environments in the urban core ... and that's it. As traffic gets worse and more expensive in terms of time and cost, there's more demand for urban core product."
Axiometrics' research found similar trends. In looking at 36 top markets, the company noted a significant concentration of new projects in those market's urban cores. (See Figure 1.)
As investor preference has shifted development decidedly to more urban markets, there's been more development of high-rise product that garden-style product, which tends to be more of a suburban product. To that end, the mix of apartments held in the NCREIF property index has changed. In 2005, 70 percent of the index was comprised of garden apartments and 27 percent was high rises; by 2015, the share of high rises had grown to 59 percent while garden apartments accounted for just 32 percent.
Most market watchers expect this trend to continue in the near term, although some like Jay Parsons, director of analytics for MPF Research, expect the trend could taper in the future. (See Figure 2.)
"When we look at what's going to be completed in the next 18 months, we're going to see a lot more urban and urban-suburban product," he explained. "[But] our thought is that, going forward, we are going to see demand lose pace with supply in the next couple of years. This will lead to a shift to key suburban areas with urban-like locations. Those spots are going to be the top performers in the next couple of years."
However, some executives like Mill Creek Residential Trust President and CIO Bill Mac Donald are skeptical that suburban opportunities will pique investor interest like urban deals. "We're in real estate development, but really we make money," he said. "So, if we can make money in the suburbs, we'll be in the suburbs. It's clear the demand will be there and the communities will fill up, but will you get paid for it?"
Other executives noted that suburban development has its own challenges, not the least of which is often strong NIMBY sentiment. "The entitlements in building in a suburban market are so much more difficult than in urban markets," said Brian Natwick, president of multifamily for Crescent Communities.
---