Your contributions allow NMHC PAC to support champions of the multifamily industry in Congress, create and strengthen our invaluable relationships and ensure our industry is well-positioned when critical legislative issues are being debated.
That's why your support of NMHC PAC is more important than ever before! This will be a critical election cycle and we must support members of Congress that believe in a vibrant multifamily industry.

This page is updated based on contributions as of September 10, 2021
---
2021 Member Firms Contributing over $10,000
Thank you to our dedicated NMHC Member firms whose employees have contributed $10,000 or more in 2021 to NMHC PAC!
2021 NMHC PAC Champions
Thank you to our 2021 NMHC PAC Champions who have contributed $5,000 this year (maximum allowable from an individual). Your leadership in supporting NMHC PAC at the highest level is a testament to the important role NMHC PAC plays in ensuring the prosperity of the multifamily industry.
Tim Myers, Allied Orion Group
Ricardo Rivas, Allied Orion Group
William Bayless, American Campus Communities
Jennifer Beese, American Campus Communities
William Talbot, American Campus Communities
Gregory Mutz, AMLI Residential
Fred Schreiber, AMLI Residential
Philip Tague, AMLI Residential
Walt Smith, Avenue5 Residential
Richard Schechter, The Bainbridge Companies
Justin Wheeler, Berkadia
Joanna Zabriskie, BH Equities
Thomas Bozzuto, The Bozzuto Group
Toby Bozzuto, The Bozzuto Group
Julie Smith, The Bozzuto Group
Ric Campo, Camden Property Trust
Keith Oden, Camden Property Trust
Nathan Collier, The Collier Companies
Ani Collier, The Collier Companies
James Schloemer, Continental Properties Company
Lauren Brockman, Convergence Multifamily
Mary Alicia DeFrancis, Cortland
Steven DeFrancis, Cortland
Charles Demmon, Demmon Partners
David Neithercut, Equity Residential
Mark Parrell, Equity Residential
Sam Zell, Equity Residential
Susan Ansel, Gables Residential
Gregory Bates, GID
Robert DeWitt, GID
Brandt Bowden, Hanover Company
Jordan Slone, Harbor Group International
Shoff Allison, Hawthorne Residential Partners
Edward Harrington, Hawthorne Residential Partners
Laura Beuerlein, Heritage Title Company of Austin
Steve Beuerlein, Heritage Title Company of Austin
Jay Dwyer, Heritage Title Company of Austin
Jan Dwyer, Heritage Title Company of Austin
Gary Farmer, Heritage Title Company of Austin
Susan Farmer, Heritage Title Company of Austin
Clyde Holland, Holland Partner Group
Tom Parsons, Holland Partner Group
Greg Faulkner, Humphreys & Partners Architects
Mark Humphreys, Humphreys & Partners Architects
James Madary, JVM Realty Corporation
Sam Kasparek, Kairoi Residential
Michael Lynd, Kairoi Residential
Paul Fingersh, KC Venture Group/ NRES Holdings
Robert Kettler, Kettler
Nelda Arnold, Legacy Partners
Dean Henry, Legacy Partners
Mark Gleiberman, MG Properties
Henry Nevins, NALS Apartment Homes
Douglas Bibby, National Multifamily Housing Council
Cindy Chetti, National Multifamily Housing Council
Kenny Emson, National Multifamily Housing Council
Derrick Bloom, Newmark
Christine Espenshade, Newmark
Avery Klann, Newmark
Brian O'Boyle, Newmark
Blake Okland, Newmark
Niles Bolton, Niles Bolton Associates
LeRoy Carlson, NNC Apartment Ventures
John Nunn, NNC Apartment Ventures
Alfred Pace, Pacific Urban Residential
Gary Goodman, Passco Companies
Larry Sullivan, Passco Companies
Donna Preiss, The Preiss Company
Kirk Preiss, The Preiss Company
Kevin Finkel, Providence Management Company
Bruce LaMotte, Providence Management Company
Alan Pollack, Providence Management Company
Stephen Winn, RealPage
Jeff Stack, SARES REGIS Group
Michael Casper, Simpson Housing
Francis Rooney, Simpson Housing
Harlan Crow, Trammell Crow Residential
Michael Levy, Trammell Crow Residential
Kenneth Valach, Trammell Crow Residential
Thomas Toomey, UDR
Diane Batayeh, Village Green
Paul Thrift, Watermark Residential
Erin Ankin, Waterton
Phil Lukowski, Waterton
David Schwartz, Waterton
Peter Vilim, Waterton
Joseph Beard, Westdale Asset Management
Jeff Smith, Westdale Asset Management
Jerry Wilkinson, The Wilkinson Group
Wilfred Cooper, Jr., WNC
Wilfred Cooper, Sr. , WNC
Trip Stephens, ZOM Living
Greg West, ZOM Living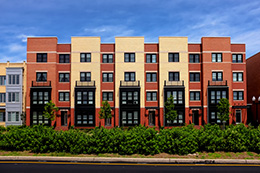 Join Us and Invest in the Multifamily Industry
Learn more about NMHC PAC and how you can support our industry on Capitol Hill.