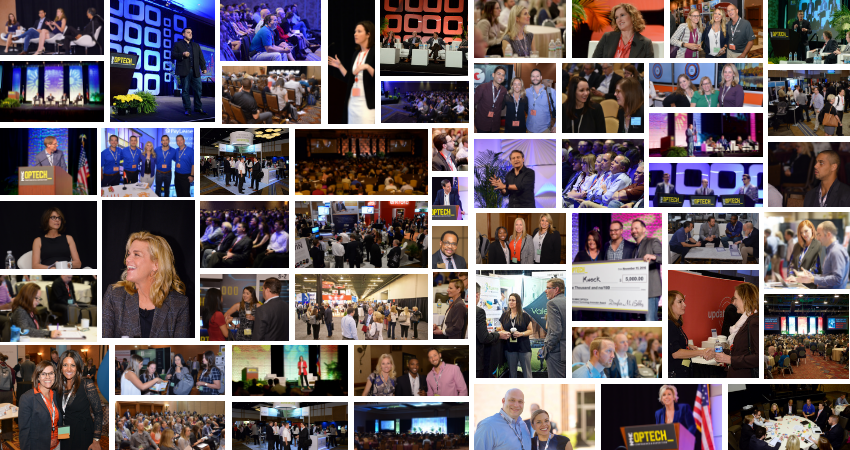 Check out the new additions to this year's programming and Expo! Start planning your conference experience today.
Wellness
Visit the "Be Well Lounge" during the conference for a quiet retreat. Start your day off with group yoga or walking activities with your peers. View the agenda for more details
Start-Ups Center
This is a dedicated space in the Expo, just for start-up companies! They may be small, but their products could be the next big thing. Check out the companies on the floor plan and make sure to stop by and say hello during Expo hours!
Marketplace Stage
In these fast-paced sessions, OPTECH exhibitors take the stage in the Expo to showcase their newest products or services. Sessions will take place on Wednesday, November 14 from 5:45 - 6:45 PM and on Thursday, November 15 from 10:45 - 11:25 AM. The sessions and speakers will be published soon. Be sure to check the agenda for updates.
Meetups
One of the things that OPTECH attendees say they get the most out of is the high-quality networking happening throughout the conference. That's why this year's event has reserved hours of dedicated networking time built in. To add further value to our networking, we're pleased to introduce three new meetups to the program.
These affinity group get-togethers will bring like-minded people together for focused discussion on shared interests while helping participants grow their community connections. Participate in one or all—all you need is an interest.
GameZone
Compete with exhibitors in GameZone, located on the right-hand side of the expo (view the floor plan here). GameZone will feature multi-player, interactive games that allow attendees some additional networking time with their multifamily peers. Be sure to visit each aisle to see which exhibitors have their own challenges set up! Exhibitors will reward points for each game played, whether in GameZone or in an exhibitor's booth! Top scorers will win a prize!
Closing Lunch Social with Supplier Showcase
Celebrate the end of OPTECH during the Closing Lunch Social & Supplier Showcase! Following the end of Josh Linkner's keynote (approximately 12:15 PM), attendees will be treated to a full lunch, beverages, and entertainment! Mr. Linkner will be performing live jazz as part of a jazz trio.
During this time, the Supplier Showcase will also be taking place. The Supplier Showcase features a select number of exhibitors with highboy tables, perfect for a last-minute conversation, demo, or informal meeting. A list of participating exhibitors will be published prior to the conference.
---