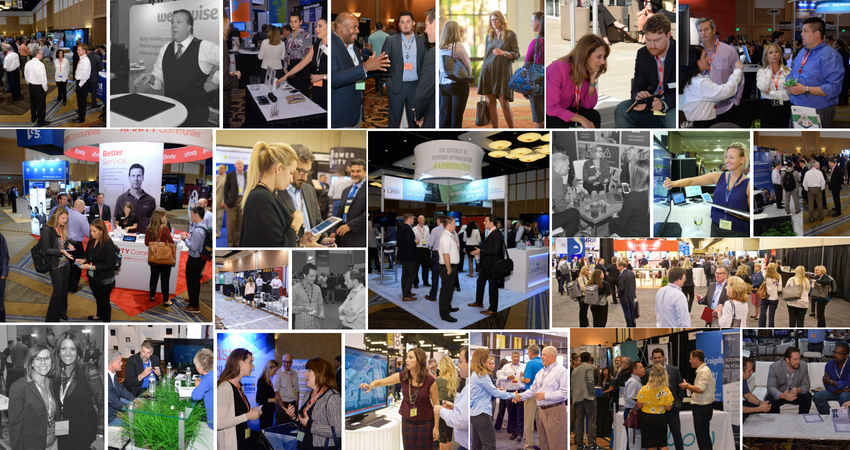 2019 OPTECH Conference & Expo
November 11-13, 2019
Hilton Anatole, Dallas, TX
2019 OPTECH exhibit information is not yet available for this conference; please check this page for updates! Information will be published in spring 2019. Click to view 2018 OPTECH exhibit information. Exhibit hours and pricing subject to change in 2019.
About OPTECH:
NMHC OPTECH is the premier destination for what's next in multifamily. Open to NMHC members and non-members, OPTECH is the go-to conference for senior executives setting the strategy for their companies and making company-wide purchasing decisions.
Who Attends?
With an emphasis on cutting edge technology and innovative operational strategies, approximately 1,800 individuals attend. Job titles feature CEOs, COOs, CTOs, CIOs, VPs and other leaders in the multifamily industry. Click here to view a list of companies and exhibitors in attendance in 2018. NMHC members can view the full 2018 attendee list here.
Why Exhibit?
Participate in the center of OPTECH's networking activities! Each year, over 100 companies use the OPTECH show floor to meet face-to-face with attendees, capture attention of new customers, grow and strengthen existing customer relationships, and simply to be a part of the latest cutting-edge technologies in the multifamily industry.
Exhibitors are also encouraged to take advantage of free registrations provided with their booth space to attend sessions, creating more networking opportunities and increasing your company's exposure off the show floor. Networking during educational sessions, combined with your booth presence, is a winning strategy sure to help you develop quality leads. Invite those you meet in sessions back to your booth to have a detailed conversation or show a thorough product demo!
Whether you're a veteran exhibitor, or brand-new company, we will have the space and activities right for you. Please check back for updates! If you'd like to be contacted by NMHC when exhibits are open for sale, please complete submit the 2019 OPTECH Exhibit Interest Form.
What's Coming in 2019?
The 2019 floor plan and schedule and exhibit schedule will be published in spring 2019 (sorry, an exact date is not available). We are planning exciting updates to the show floor including new activities and special programming, providing more options for exhibitor marketing, and increasing the networking opportunities available for exhibitors. Additionally, supporting exhibitor activities taking place off the show floor will also be released!
Important Notice:
Exhibitors must be cautious of companies engaging in phishing attempts and unauthorized solicitations for anything including, but not limited to, hotel rooms, AV equipment rental, meeting attendee/membership contact lists, etc. Solicitation from firms claiming to have such amenities are illegal and fraudulent. NMHC reminds its attendees/exhibitors that we have no affiliation with any of these firms. NMHC will alert exhibitors if we hire a company to act on our behalf. Please contact us with any questions or if you receive any such communication from a company soliciting you.
---