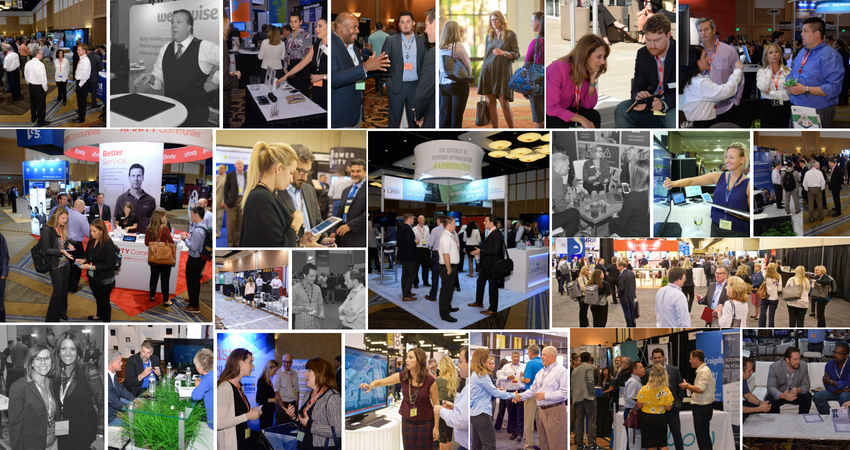 NMHC OPTECH is the premier destination for what's next in multifamily. Open to NMHC members and non-members alike, OPTECH provides a forum for senior practice leaders from a wide variety of disciplines to collaborate on strategic action, incubate new ideas and elevate the industry across all areas of business operations and technology.
Who Attends? Open to NMHC members and non-members, the conference is geared toward decision-making executives. With an emphasis on cutting edge technology and innovative operational strategies, OPTECH reaches over 1,700 CEOs, COOs, CTOs, CIOs, VPs and other leaders in the multifamily industry.
View the conference website for more information, including the preliminary agenda and hotel and travel information.

Exhibit Information
The Expo is sold out (with the exception of Start-Ups Center Kiosks)! To be added to the wait list, please complete and submit the OPTECH Exhibit Interest Form. If space becomes available, we will contact you in the order the form is received. Start-Ups Center Kiosks are still available (please review qualification criteria below).
Exhibit Hall Hours
Wednesday, November 14, 2018
Reception: 5:30 - 7:00 PM

Thursday, November 15, 2018
Exhibit Hall Open: 10:00 AM - 6:30 PM
Coffee Break: 10:30 AM - 11:15 AM
Lunch: 11:45 AM - 1:00 PM
Reception: 5:15 PM - 6:30 PM
Friday, November 16, 2018
Supplier Showcase (for selected suppliers): 12:15 - 1:30 PM
Note: Agenda is subject to change.
Exhibit Hall Hours
Exhibitor Information and Form
Click on the link above to view exhibit space pricing and more information.

Exhibit Hall Floor Plan
Click on the link above to view the current exhibitor floor plan.
Companies in Attendance in 2017
Click on the link above to view the companies and exhibitors in attendance in 2017.
Start-ups Center
Do you have a start-up company you want to promote?

Start-Ups Center is designed to feature new companies and their products/services to over 1,700 senior level conference registrants. Companies meeting the criteria below may showcase their products/services in this dedicated space.nSpaces are limited.
Company Qualification Criteria
Must be a new company with a solution/service/product being offered to the apartment industry
May not be a spin-off from a parent company
Has been in operation for 3 years or less
Must have at least one customer
Has a product or service that focuses on the use of technology to solve a problem within the apartment industry
Must be a first-time NMHC OPTECH Exhibitor
May only rent space in the Start-Ups Center for one year
Cost (Member/Non-Member): $2500 per kiosk (one kiosk maximum per company) and include the package below. (Note for reference: Standard 10' x 10' booths start at $5,000 and above and do not include this package of items listed below)
To request space in Start-ups Center, please complete and submit the Exhibitor Information and Form.
---