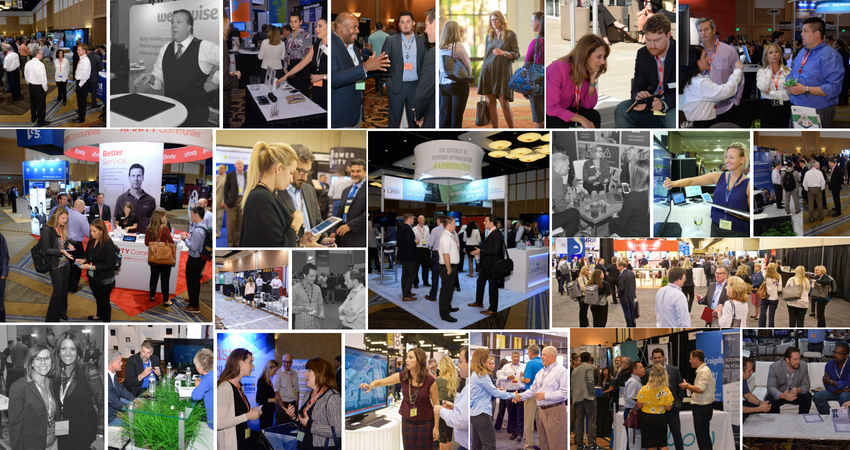 Are you a startup targeting the apartment industry? Then you need to be at OPTECH.
What is OPTECH? It's the leading conference for PropTech (and so much more) focused exclusively on the multifamily sector, hosted each year by the National Multifamily Housing Council (NMHC).
Every fall, over 1,800 CEOs, COOs, CTOs, CIOs, CMOs and more gather at OPTECH to collaborate on strategic action, incubate new ideas and explore what's next in the apartment sector, and the Expo hall is a big part of all of that.
NMHC also recognizes that start-up businesses need some help to grow and gain exposure in the marketplace. So we created a designated "Start-Ups Center" in the OPTECH Expo to feature new companies. It's just part of our overall effort to create an ecosystem to support innovation in our industry.
Exhibiting in Start-Ups Center is a great opportunity for new companies who have limited budgets and time, but still want to have a presence on the floor.
Companies meeting the criteria below may exhibit in this dedicated space on the show floor.
Start-Ups Center is Sold Out

!
Must be a new company with a solution/service/product being offered to the apartment industry
May not be a spin-off from a parent company
Has been in operation for 3 years or less
Must have at least one customer
Has a product or service that focuses on the use of technology to solve a problem within the
apartment industry
Must be a first-time NMHC OPTECH Exhibitor (in any capacity)
---
Turn-key Booth Rental Package is $2,500 (Member or Non-Member)
(Details on what's included is below)
Ready to get started?
Head over to our OPTECH exhibitor registration system and create an account as new exhibitor to get started!
Booth Rental Package
Kiosk carpeting, aisle carpeting, and aisle carpet cleaning.
Free, high-speed Wi-Fi Internet access.
One standard electrical outlet with electricity.
Company ID sign on Kiosk (with option to brand kiosk back wall at exhibitor's expense; order information will be included in the Exhibitor Services Kit.)
One (1) free, full conference registration (additional registrations are $600 per person for members, and $1,200 per person for non-members.)
Basic exhibitor listing and profile published in the online floor plan. Package upgrades are available.
Exhibitor listing and company profile included in the official NMHC Conference App.
Access to the online attendee list that includes name, title, and company. Note: Non-member exhibitor companies must be registered as an attendee for Conference in order to view the list. NMHC member companies have access to the attendee list online at any time. Email addresses are not provided or available for rent or sale in accordance with NMHC's privacy policy.
Eligible to send a one-time direct mail campaign to Conference registrants through a NMHC designated third- party mail house and printer. (Contact NMHC for details.)
Exhibitor Services Kit (released approximately 90 days prior to the conference.)
Overnight expo security.
If Kiosks sell out, the exhibiting company will need to apply for a full booth rental package at regular pricing. Companies applying to exhibit as a Start-Ups Center Exhibitor may not be previous OPTECH exhibitors or OPTECH Start-Ups Center exhibitors.