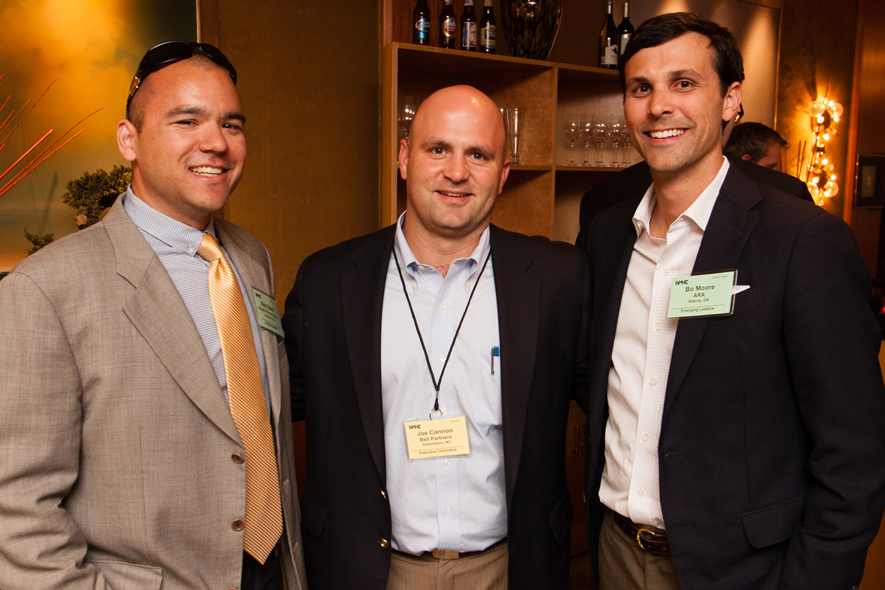 2015 Speaker Series Line Up Announced
The Emerging Leaders Program will once again host a series of regional speaker series events around the country. These events feature industry leaders in a fireside chat format followed by a reception. This year's lineup includes:
Houston, TX
Denver, CO
Washington, DC
Atlanta, GA
Get the details here.
MaryAnne Gilmartin Headlines April 21 Event in NYC
MaryAnne Gilmartin, Forest City Ratner Cos.
Join us in New York City on April 21 for our first Emerging Leaders Speaker Series of 2015.
Our guest speaker will be MaryAnne Gilmartin, President and CEO, Forest City Ratner Companies. Gilmartin has been point person in the development of some of the most high-profile real estate projects in New York City.
She led the efforts to build Barclays Center, the new state-of-the-art sports and entertainment venue and the centerpiece of Pacific Park Brooklyn, a 22-acre mixed-use development.
Learn more or reserve your space here. Space is limited
Graham Carpenter Takes Young Guns Trophy at Annual Meeting
Nickolay Bochilo of Bell
Partners pitches his deal to
the mock investment
committee.
Three of NMHC's Emerging Leaders went head to head at the NMHC Annual Meeting last month in our version of Shark Tank. The three-Nickolay Bochilo of Bell Partners, Graham Carpenter with Pollack Shores Real Estate Group, and Mark Bates-each pitched a deal to a team of seasoned industry executives in attempt to claim the Young Gun mantle for 2015.
The deals included a light renovation in a primary market; a value-add acquisition in the gateway submarket of Tampa; and a ground-up development in Los Angeles.
Find out which deal this year's winner, Graham Carpenter, pitched and get the real numbers from all the deals here.
NMHC Annual Meeting
This year's Annual Meeting Emerging Leaders registration option sold out as expected and enabled 200 Emerging Leaders to network with and learn from the industry's leading executives. The event kicked off with an Emerging Leaders meet and greet the first night of the conference and then proceeded with two days of deal making and inspirational keynotes.
Highlights included an inspiring presentation by Alan Mulally, the former CEO of Ford Motor Company and the man credited with saving the American icon and a peak behind the scenes of the cultural mismatch that was the merger of AOL and Time Warner by Dick Parsons, former chairman of Citigroup and former CEO of Time Warner.
Get more key takeaways from the event and access to the presentations here or check out the photo album on our Flikr page.
How Your Emerging Leaders Can Get Involved
NMHC's Emerging Leader program is open to anyone under 40, with five years of industry experience and employed by a member firm. Designed to both create new networking opportunities and engage the next generation of multifamily leaders within NMHC, there is no limit to the number of employees a member firm can sign up for the program.
We encourage you to have the promising leaders from your company:
Sign upfor the NMHC Emerging Leaders Database
Join the NMHC Emerging Leaders LinkedIn Group
---