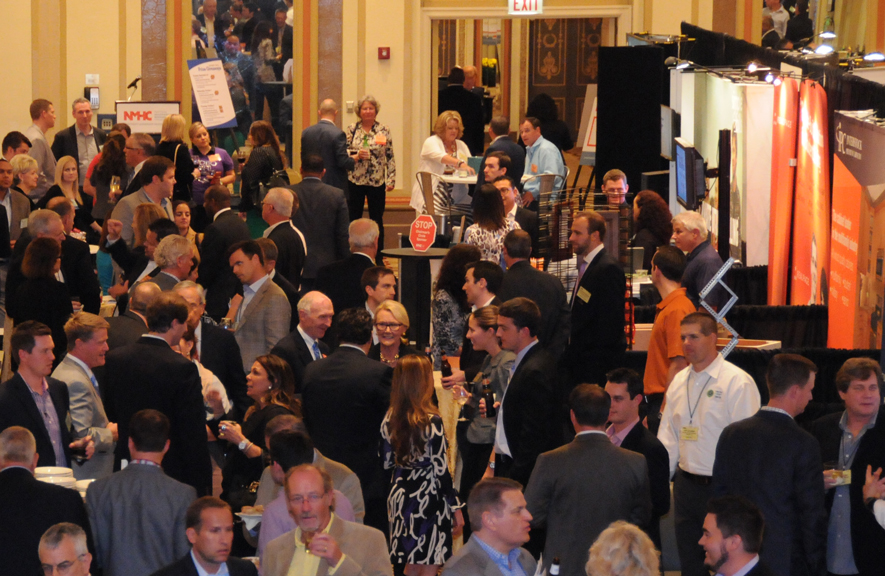 Student Housing Growth Continues, Albeit at a Moderated Pace
With another leasing season largely behind them, leading student housing executives came together last week in Chicago for a pulse check on the health of the industry and a look into the year ahead as part of the 2014 NMHC Student Housing Conference & Exposition.
Attendees met with a wide variety of suppliers and sponsors and explored new products and services for the student housing market. Many also went home with numerous notes following all-star panel discussions on pressing topics such as capital and investment shifts, public-private partnerships, new development activity and online marketing trends.
(Click the links above for in-depth articles on each topic area. Session presentation materials are also available here .)
Bill Bayless, American Campus Communities
Both The Collier Companies Principal and Chairman Nathan S. Collier and American Campus Communities President and CEO Bill Bayless addressed the crowd, taking on the topics of leadership, risk and the industry's future. Bayless rallied the crowd by concluding, "We're only in the third inning, folks."
Research also figured prominently into the programming, as NMHC staff experts shared takeaways from this year's Off-Campus Student Housing Income & Expense Benchmarking Survey, as well as a just-released report on the Impact of Off-Campus Living on Student Academic Performance and School Loyalty.
In addition, the NMHC Student Housing Council held a members-only meeting, with top executives candidly sharing results from this year's lease-up period. And the council's Forty Under Forty group, which provides networking and leadership opportunities for rising stars in the student housing sector, also met. Group leader Andy Hogshead, CEO of Collier Companies, encouraged members to attend NMHC's Annual Meeting in January, which offers special perks for the industry's young professionals.
The Preiss Company's Donna Preiss leads a discussion at the members-only NMHC Student Housing Council meeting.
Overall, executives seemed happy with overall market conditions, as demand fundamentals remain strong, rent growth remains solid, capital continues to look for a home in the sector and new supply is being absorbed efficiently. However, a number of top executives also indicated that they were beginning to see some early signs of softness at some schools and new product delivery delays have become problematic. Meanwhile, low cap rates have created a gap between sellers and buyers of existing properties.
NMHC wishes to thank all sponsors, exhibitors and attendees for making the 12th annual NMHC Student Housing Conference & Exposition another success. We look forward to seeing many of you next month in Orlando for the 2014 NMHC OpTech Conference & Exposition, in January at the La Quinta Resort & Club in Palm Springs, Calif., for the 2015 Apartment Strategies Outlook and 2015 Annual Meeting, and next September in Arizona for the 2015 Student Housing Conference & Exposition.
---