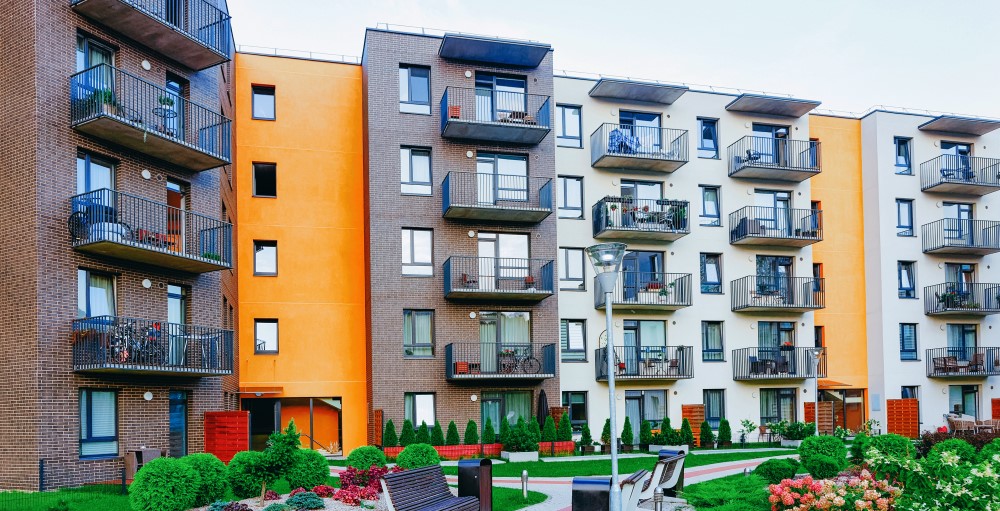 With some states announcing reopening plans—and more importantly, dates—apartment firms prepare for a phased opening of leasing offices, amenities and corporate offices, some starting sooner than later.
---
May 1 is an important milestone in the path of the pandemic in the U.S. In mid-April, President Trump told the nation's governors that they could begin reopening businesses, if not earlier should they so choose. A number of states saw it as a green light and moved forward, even in advance of May 1—most notably Georgia, which allowed hair and nail salons, gyms, bowling alleys and tattoo parlors to open on April 24 followed by restaurants on April 27. However, as of May 1, 15 states had announced reopening plans and schedules.
[For an evolving look at state's reopening plans, check out Governing's interactive map, updated daily.]
For many apartment owners, this means preparing to open their communities and regional and corporate offices in the days after shelter-in-place policies are lifted in their states—whether or not they are fully comfortable with the state's policy.
Most say they will follow the White House's Guidelines for Opening Up America Again, which lays out a three phase program, as well as take into consideration recommendations from health officials, local jurisdictions and relevant authorities and organizations as they build their own reactivation plans. However, it's not as easy as it might seem given some of multifamily's unique characteristics.
A Patchwork of Guidelines
For those with multi-state portfolios, this is a particularly difficult task. Staying up to date on all the guidelines, synthesizing all the information into a flexible plan that can be adaptable to different local conditions and then rolling it all out requires a tremendous effort. Every governor is announcing unique state policies and roll-out timelines, some of which are triggered—or not—by certain infection criteria.
Lynn Bora, senior vice president of operations at WinnResidential, says she is taking things one market at a time.
"We operate (65,000 apartment homes) in 16 states and the protocols often differ even within a state," Bora says. "Our first lens for decision-making is to review what the public health experts in the immediate market are recommending. We want team members and residents to stay safe so, when we have to choose, we tend to adopt the stricter rules or recommendations."
That's exactly the case for Lorena Pal, vice president at Ventron, who is also encountering some of these challenges oversees communities. In Georgia, for example, the state has opened sooner than when the White House is advising.
"At this time our offices are remaining closed to the public," Pal says of the company's local communities. "With all we've accomplished from the hard work we put in to make our virtual office what it is today, we see no reason to open soon. We are following the White House Task Force guidelines. Shelter-in-place ends April 30 and we'll revisit our strategy every two weeks, eventually bringing people back in phases."
Wendy Dorchester, CAPS, vice president at Pegasus Residential, says her best guess is that her offices will open about five days after stay-at-home policies are lifted.
Flipping the Switch
Multifamily firms are confronted with the challenges of needing reactivation plans at the individual property level as well as at the regional and/or corporate office level. However, with many regional or corporate staff able to telework, in many cases, priority attention is being paid to what happens on site.
During a recent industry call, Jamie Teabo, senior managing director, real estate, Southeast division at Greystar, said communities cannot just "flip a switch and reopen."
During widespread lockdowns, most firms transitioned quickly to virtual touring technologies to help keep prospects coming through the sales funnel. With virtual touring trends, applications and conversions exceeding expectations in many cases, many companies are not feeling rushed to fully open up their leasing offices to the public. Moreover, many companies have shifted to self-guided touring models, which reduce person-to-person contact and allow prospects the ability to tour on site on their own.
Regardless, companies are stockpiling personal protective equipment (PPE) for all on-site employees, visitors and prospects; rethinking spaces to allow for more social distancing; and instituting new policies to reduce interactions between staff as well as residents, prospects and the public at large. This means things like, but not limited to, required face coverings or masks, designated markers for social distancing and often stringent limits on staffing or gatherings.
However, other aspects of property operations and management are more difficult to navigate in these circumstances. Maintenance operations, for example, have some unique challenges. Most companies suspended all non-emergency maintenance requests during lockdown periods and have accumulated a significant backlog. In the meantime, new virus-related information is surfacing, suggesting the need for higher frequency cleanings and broad air filter replacements.
However, working through the volume of requests while social distancing protocols are in place requires some careful planning and some new policies and procedures. Some companies are also using technology to do things like record short videos with simple do-it-yourself fixes for common maintenance calls that residents can try to resolve themselves. Others are working on specific protocols to asses risk for entering a unit and more.
Similarly, the opening up of amenity spaces, especially fitness centers and pools, is a challenge. Apartment firms are struggling with how to maintain an appropriate standard of cleanliness, address supply shortages of critical supplies like disinfectant wipes, enforce usage limits and social distancing protocols and more.
"We're taking a slow-and-steady approach," says Greystar's Teabo. "We'll be following a three-pronged approach and evaluating carefully before we move from Phase 1 forward.
"With the pool, we'll be removing some of the deck furniture to create social distancing," she said. "There has been discussion in certain municipalities about needing to hire pool attendants to help to monitor social distancing, so we will be sure to check on all legal requirements ahead of any openings. The fitness room will most likely be the last amenity we open. Many commercial gyms are electing a wait-and-see approach in the short term to ensure that once opened, the environment is safe."
Moreover, some companies are again looking to technology to help manage some of this process. For example, Tracy Bowers, executive managing director for Rangewater, says, "We're going to have residents use an app for making reservations for amenities to ensure against inappropriate crowding. This way, it won't be something that takes up our staff members' time."
Edgewood and Vantage Management President and CEO Cindy Sanquist agrees. "We don't expect that it will be the casual use of amenities and community spaces that our residents have become accustomed to – they will likely have to schedule their use by engaging with the latest communication platforms to book or reserve amenities, process lease renewals, and numerous other services they can activate online or from their phones," she says.
Continuing Concerns
While the big push behind figuring out what daily operations look like during these soft reopening periods is to ensure the healthy and safety of residents, staff and visitors, many are also concerned about potential liability issues.
Melissa White, CAM, CAPS, director of property management at Perennial, says she is reviewing the company's general liability insurance policy to see what kind of pandemic-related protections might be in place—or not.
"We are considering having our residents sign waivers to use the amenities," she adds.
However, for most companies, the answers to these questions are still evolving, as they consult health officials, government officials, legal counsel, industry organizations and others in hopes of building a comprehensive, multifamily-specific program for reopening. For now, most apartment firms appear to be taking a conservative approach to reactivating their communities.
"For us, it's all about going slow-and-right, and not fast-and-wrong," says Brenda Lindner, executive vice president and managing partner at RAM.
As Wall Street Journal columnist Peggy Noonan recently wrote, "No one is certain what to do. Everyone's acting on insufficient information. No plan will come without cost. A lot will become clear in retrospect. The bias should be opening as soon as possible as safely as possible. Don't sacrifice safe for soon. Have a solid, sophisticated, mature definition of 'safe.'"
NMHC is working on more comprehensive guidance that can help apartment firms build a more complete set of precautions, processes, polices and protocols to guide their strategies.
---