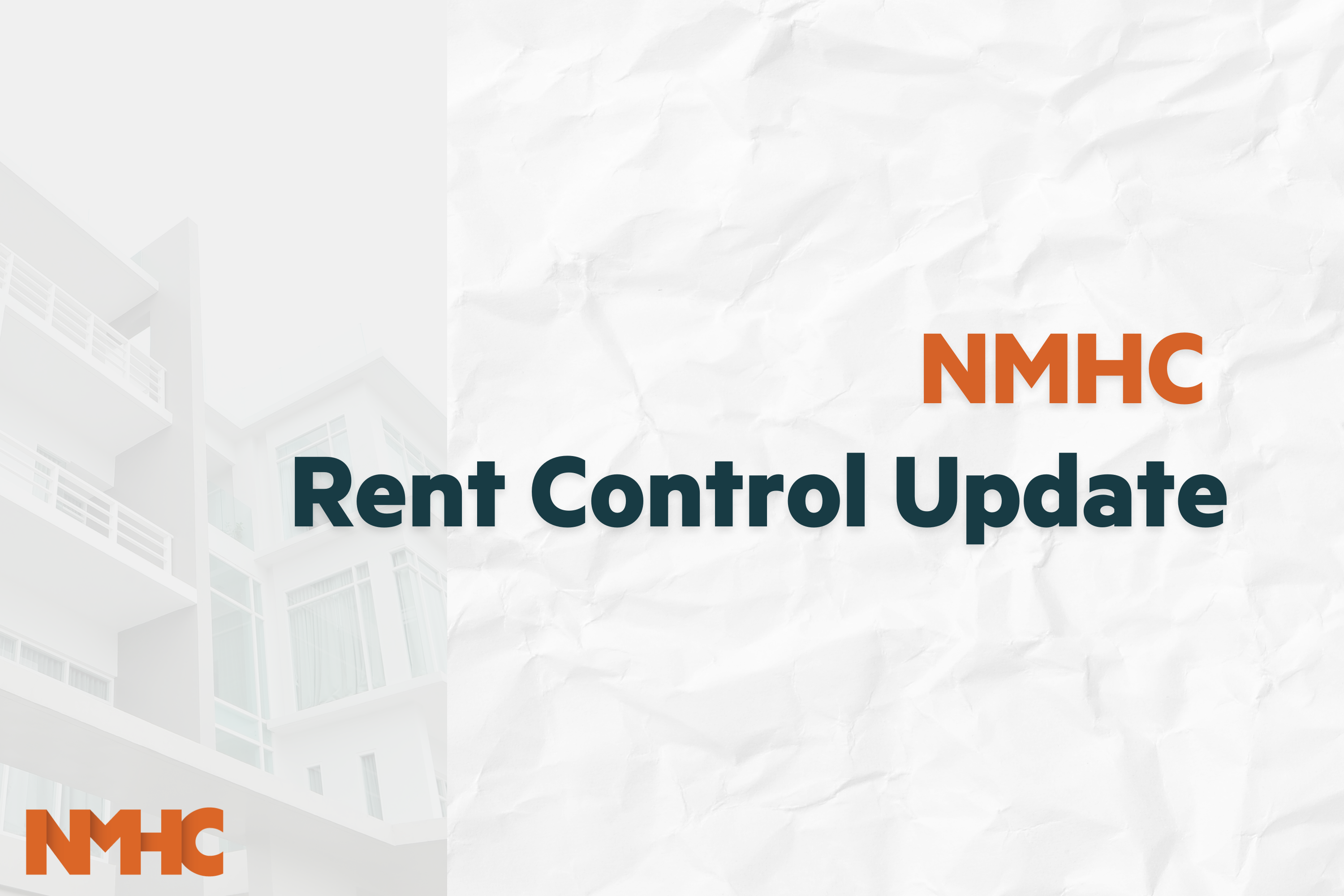 2022 has certainly seen an increased appetite for rent control, to say the least. From Maryland to California – and numerous states in between – we're tracking a number of harmful rent control proposals in communities nationwide.
Lawmakers across the country are laser focused on addressing their communities' housing affordability challenges. But with election season upon us, more and more states and localities are wrongly looking to rent control as a "quick fix" solution—even though economists on both sides of the political spectrum agree that rather than improving the availability of affordable housing, rent control laws exacerbate shortages, cause existing buildings to deteriorate and disproportionately benefit higher-income households.
What We're Watching: While some of the recently proposed provisions have been struck down, the fate of others is still unclear. To provide a snapshot of what we're tracking, we've rounded up the latest rent control happenings and a look-ahead at developments we're expecting.
Nevada
The powerful Culinary Workers Union Local 226 faced a major setback in its efforts to secure a rent control measure on the 2022 ballot in North Las Vegas. The city clerk ruled that the union failed to provide a sufficient number of valid signatures needed.
While we're pleased with the decision, the union is asking city leaders to review the clerk's ruling. Further, Governor Steve Sisolak stated that a statewide rent control effort should be expected during the 2023 legislative session.
News coverage of the state-of-play can be found here.
Florida
The Orange County Board of Commissioners unanimously approved a measure this week requiring landlords give 60-days notice before any rent increase of more than 5 percent. However, the commission deferred a decision on whether to put a proposed rent control measure on the November ballot. The board is expected to take up the rent control measure in August.
The proposal would limit rent increases to the lower of 5 percent or a percentage equal to the increase of the Consumer Price Index. Existing state law preempts rent control, but provides for exceptions if it is "found and determined… that such controls are necessary and proper to eliminate an existing housing emergency which is so grave as to constitute a serious menace to the general public."
News coverage can be found here.
Maryland
The Montgomery County Council held a meeting this week which included discussion of a proposed measure that would place a 4.4 percent cap on rent increases for a period of six months. The Small Multifamily & Rental Owners Association as well as multiple property owners offered testimony in opposition to the bill. The Maryland Multi-Housing Association and the Apartment and Office Building Association of Metropolitan Washington launched a petition opposing the bill here. Notably, Montgomery County is the largest county by population in the state.
California
Pasadena voters will consider a ballot initiative that would limit rent increases to 75 percent of the annual increase in Consumer Price Index, establish a Pasadena Rental Housing Board and provide guidelines for evictions.
Minnesota
After St. Paul voters approved an extreme form of rent control in 2021, a panel established by Mayor Melvin Carter is now recommending a 15-year exemption for new construction. However, the panel maintained the existing 3 percent cap.
News coverage can be found here.
Ohio
In June, Governor Mike DeWine signed into law statewide rent control pre-emption. The new law comes on the heels of a local effort in Columbus to place a rent control measure on the ballot.
More from Ohio can be found here.
Stay in the Loop
NMHC continues to keep a close eye on developments in these states and elsewhere and will work with state and local groups to push back on misguided efforts.
To stay-up-to-date on the latest actions, subscribe to the biweekly Growing Homes Together email and NMHC's Rent Control Alerts.
---