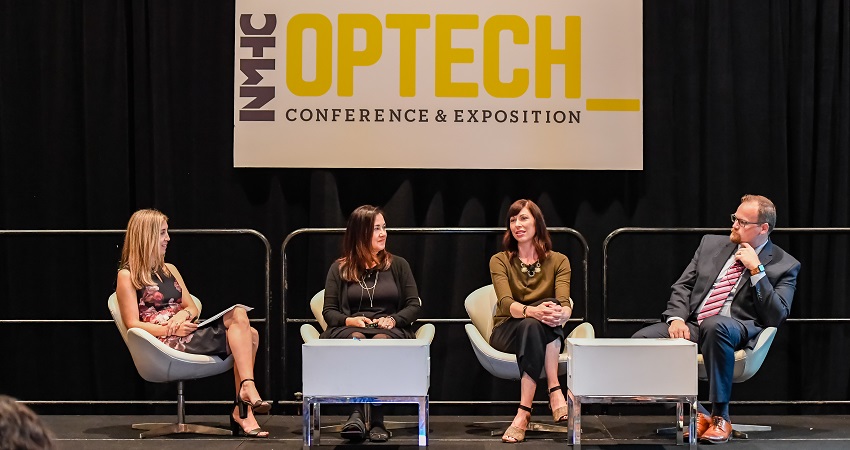 Among multifamily executives, there is a growing recognition that sustainability programs are increasingly becoming an element of company's larger corporate social responsibility (CSR) frameworks.
That was the takeaway from a panel discussion at the 2018 OPTECH Conference & Exposition that focused on the core elements of a successful CSR program. ManagInc's Jen Piccotti moderated the panel, which included Gables Residential's Juliette Apicella, Griffis Residential's James Tirpak and Alliance Residential's Kelly Vickers.
Social impact is quickly becoming an important factor in how employees, customers, clients and, now, investors choose the companies with whom they align. "Ninety percent of multifamily executives agree that CSR does have an impact on performance," said Piccotti, noting how the job satisfaction of employees involved in such programs has grown.
Beginning a CSR program may seem daunting to companies that have not previously made such efforts a priority. However, Tirpak said he believed that many companies are already participating in a CSR program, although they may just not realize it. For example, at Griffis Residential, the company's CSR program grew out of a focus on renewable energy. With that as a foundation, they built on it through "small things like community service events," he said.
Good resource and waste management programs can be important elements of CSR programs. Effective management is not only important in terms of sustainability and environmental responsibility, but it can have effects on resident satisfaction and even the bottom line.
"The industry treats trash as back of house, despite trash areas being visited between one to three times per week by residents," Prometheus Real Estate Group Inc.'s Mary Nitschke explained during a separate session waste management. "It's one of the most used of any common area."
However, strong communications—with both employees and residents—are vital to any CSR program. Moreover, executives said transparency into the process and its goals was key. New CSR programs should be kicked off with a team meeting to explain what CSR is.
"Set goals and then do an inventory of what you're already doing and how to align that with your CSR program.," said Apicella.
CSR programs are set to continue to grow in importance in the C-suite, and sustainability elements such as water and energy efficiency and effective waste management practices are going to be a core element. Multifamily leaders should take steps now to make sure they are prepared to begin such programs and adapt them based on their residents, employees and communities.
---