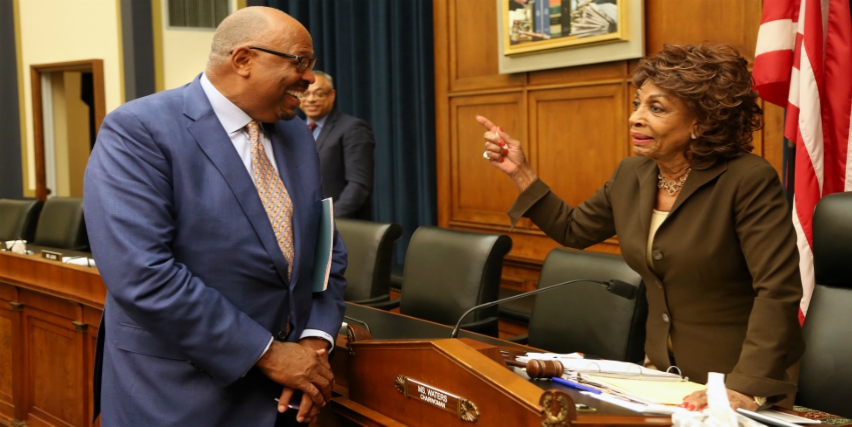 Daryl Carter, Founder & CEO of Avanath Capital, testified on behalf of NMHC and NAA before the House Financial Services Committee's hearing entitled Housing in America: Assessing the Infrastructure Needs of America's Housing Stock on April 30 regarding infrastructure as it relates to housing.
There is an undeniable link between housing and infrastructure. As demand for apartments continues to grow, the apartment industry stands ready to meet America's demand for rental housing. However, our ability to do so is dependent on robust and reliable infrastructure.
In his testimony, Carter explained the significant challenges to new apartment construction, development and renovation. He stressed that our industry has a wide array of concerns – including project viability, rising costs and regulatory burdens at all levels of government. In fact, a recent study by NMHC and the National Association of Home Builders (NAHB) found that 32 percent of multifamily development costs are attributable to compliance with local, state and federal regulations.[1] In a quarter of cases, that number can reach as high as 42.6 percent.
"As communities struggle with inadequate transportation, water, sewage and other public systems, they are increasingly looking for ways to pass infrastructure improvement costs to developers by making project approvals contingent on infrastructure investments," Carter explained in his testimony. "This, of course, translates into higher rents for households. It also does not always solve the underlying infrastructure needs."
Much of the discussion at the hearing focused on a draft proposal that was released by the House Financial Services Chairwoman, Maxine Waters (D-CA). Her bill, entitled the Housing is Infrastructure Act of 2019, would invest over $92 billion in housing programs. Throughout the question and answer portion of the hearing, several lawmakers referenced Waters' bill. Watch Carter's testimony and the question and answer portion of the hearing here.
On the same day of the hearing, Senate Minority Leader Chuck Schumer (D-NY), Speaker of the House Nancy Pelosi (D-CA) and President Donald Trump met and tentatively agreed to discuss a $2 trillion infrastructure package.
As policymakers consider infrastructure initiatives, NMHC and NAA urge the inclusion of measures to support housing, including those that would:
Ensure a long-term and stable funding stream to provide state and local governments, and the private sector, with the certainty and resources they need to meet their infrastructure needs and make further infrastructure investments;
Encourage and incentivize all levels of government to remove barriers to apartment development and streamline regulatory burdens;
Invest in rehabilitating existing communities;
Address the challenges of housing affordability and stimulate new affordable development through density bonuses, fast-track review and by-right development; and
Upgrade municipal infrastructure to accommodate growth and facilitate remediation of safety and environmental hazards that burden existing housing and new construction.
For more information on NMHC and NAA's advocacy work regarding housing affordability and infrastructure, please visit our advocacy page. Daryl Carter's full testimony can be viewed here.
---
[1] NMHC and NAHB, "Regulation: Over 30 Percent of the Cost of a Multifamily Development", June 2018.
---