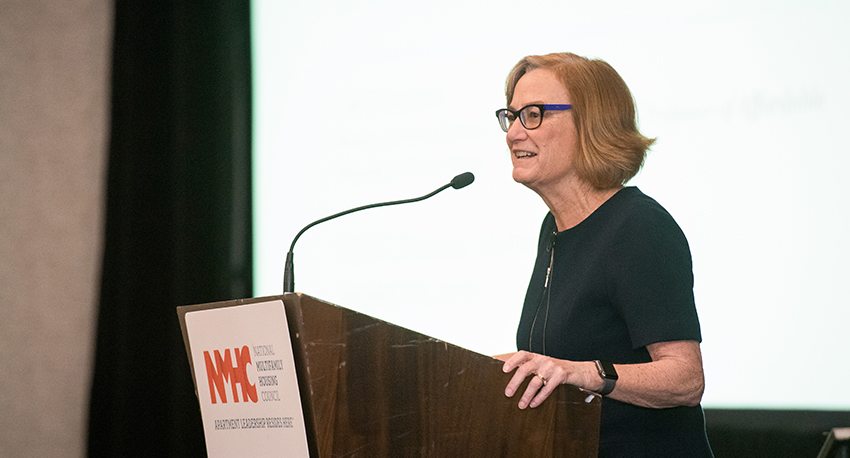 As growing rent burdens lead to more restrictive policies, multifamily investors, owners and developers are engaged in finding more effective solutions to the challenges.
As more renters find themselves rent-burdened, local and state jurisdictions increasingly look for answers and more often than not find regulation and mandates as a response. While many of these policies are short-sighted, often adding to costs and further constraining housing supply, they are gaining traction in the absence of more effective alternatives.
This conflux of factors has grabbed the attention of multifamily investors, owners and developers, who are acutely aware of how affordability constraints can affect asset and investment performance. At the same time, many are also considering the sustainability of economic and demographic trends through the cycles and evaluating how their multifamily investments are positioned longer term. This is leading many in search of more effective solutions to what is clearly a growing need for more affordable supply.
This issue of affordability was a point of discussion during an investor panel at the 2019 Apartment Strategies Outlook Conference, immediately preceding the 2019 NMHC Annual Meeting. The panel was moderated by Jim Costello, senior vice president of Real Capital Analytics, included panelists Katie Bloom, managing director at Goldman Sachs; Steve Fried, principal at Mesa West; Philip Martin, senior vice president at Waterton; and Mike McRoberts, managing director at PGIM Real Estate Finance.
Panelists agreed that multifamily investors in general are paying more attention to affordability factors, particularly on the demand side. Demographics tells us that much of the demand for rental housing is coming from seniors, immigrant households and single households—all demographic tranches that historically tend to have lower incomes. Moreover, wage stagnation is further constraining incomes at the lower- and middle-income levels, contributing to a rising need for more affordable and workforce housing.
"There's tremendous appetite," said Martin. "There's 'no vacancy at the inn' for workforce housing. … [And in some cases,] workforce housing could still be a stretch for that demographic. That's the nature of housing today and the overall affordability issues in the market."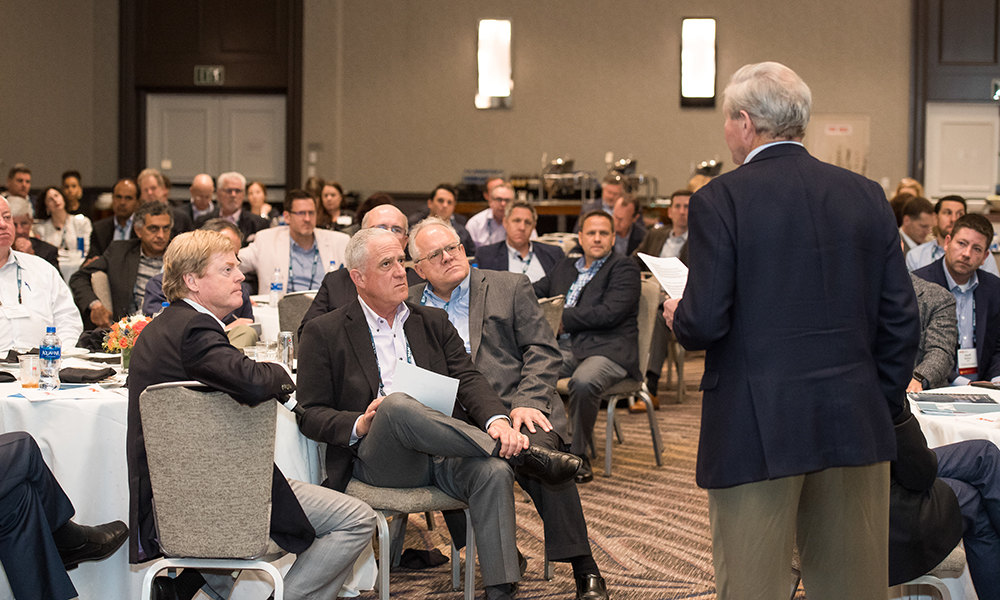 In many cases, traditional financing and development models are unable to deliver new rental product at price points low enough to meet the demand. Executives say that it's challenging even in a value-add scenario. Because even if the construction and rehab costs are minimized, there are also different underwriting considerations, which include factors like tenant credit risk and ability to pay. All this makes it hard to get deals done.
Figuring it out is fast becoming a priority for many apartment investors, owners and developers. But the question of what it's going to take is difficult to answer. To that end, Trammell Crow Residential CEO Ken Valach, interviewed Carol Galante, the I. Donald Terner Distinguished Professor of Affordable Housing & Urban Policy and faculty director at the Terner Center at the University of California, Berkeley, during the Executive Committee Meeting at the 2019 NMHC Annual Meeting.
Galante spoke about the many local and state land-use policies that are currently in place that only serve to further exacerbate today's affordable housing shortages and identified four areas of opportunity where some shifts could go far in beginning to address the challenges.
Rethink local zoning policies. Legacy zoning policies that are restricted to single-family home development need to change, she said, pointing to states like California that are upzoning around transit or places like Oregon and Minneapolis that have moved so far as to want to ban single-family zoning.
Establish a more balanced approach to housing policy, where renting is valued alongside single-family homeownership. Galante noted that housing is on the federal agenda for arguably the first time in our lifetimes, so there may be opportunities for more pro-rental policies and programs such as a renter tax credit.
Invest in technology and innovation that can make housing production more efficient and less expensive. "We need to use these small, infill land parcels more effectively than the development and finance industries have been doing," she explained. "And we've got to embrace industrialized, off-site construction."
Reframe the debate on renter price protections. While some proposed rent control policies have been absolute nonstarters for the industry, she said there's some work around anti-gouging pacts that would place more reasonable caps on rents. "There's so much pressure that this industry really needs to engage," Galante said. "What would a reasonable regulatory environment look like so that investors and owners can live with it?"
On point, following the close of Annual Meeting, NMHC held a closed-door, members-only brainstorming session on affordable housing challenges and solutions. It was a chance for members to share insights from their specific markets and also discuss the kinds of policies that are working and why.
Dealing with housing affordability is a top priority for NMHC. To that end, NMHC has developed programs such as Vision 2030 and We Are Apartments, as well as a variety of other initiatives. Ultimately, we understand that both the public and private sectors have a role to play in creating an environment that fosters the creation of more housing opportunities.
NMHC will be rolling out new tools over the coming months designed to close the housing affordability gap.
---