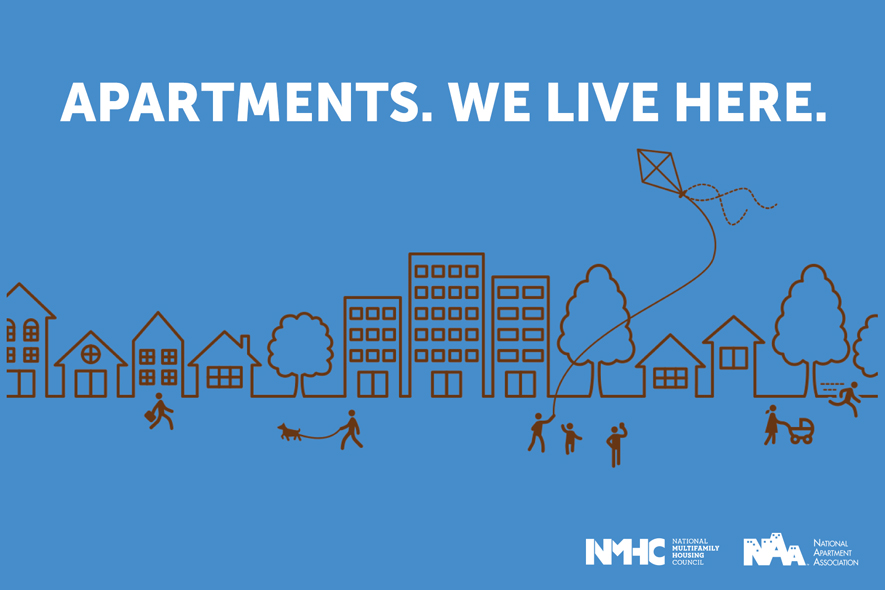 Did you know, apartments and their residents contribute $1.3 trillion to the national economy each year? That's 12.3 million jobs in construction, operations, leasing, management and skilled trades, as well as all the local businesses supported by apartments and the millions who live there. 
Today's new data comes from Dr. Stephen S. Fuller of George Mason University's Center for Regional Analysis. We encourage you to visit WeAreApartments.org and view the good news first-hand. While you are there, you can explore how many jobs and what kind of economic impact apartments support in your Congressional district, state or in 40 metro areas.  
The site, a partnership of the National Multifamily Housing Council and National Apartment Association, also includes a unique calculator that lets you determine the economic impact of a given number of new or existing apartments to any one of 40 metros or 50 states. Just use the Apartment Community Estimator (A.C.E.) and share the results.  
Go to WeAreApartments.org and find out for yourself how apartments and their 37 million residents bring dollars and jobs to local communities.
---