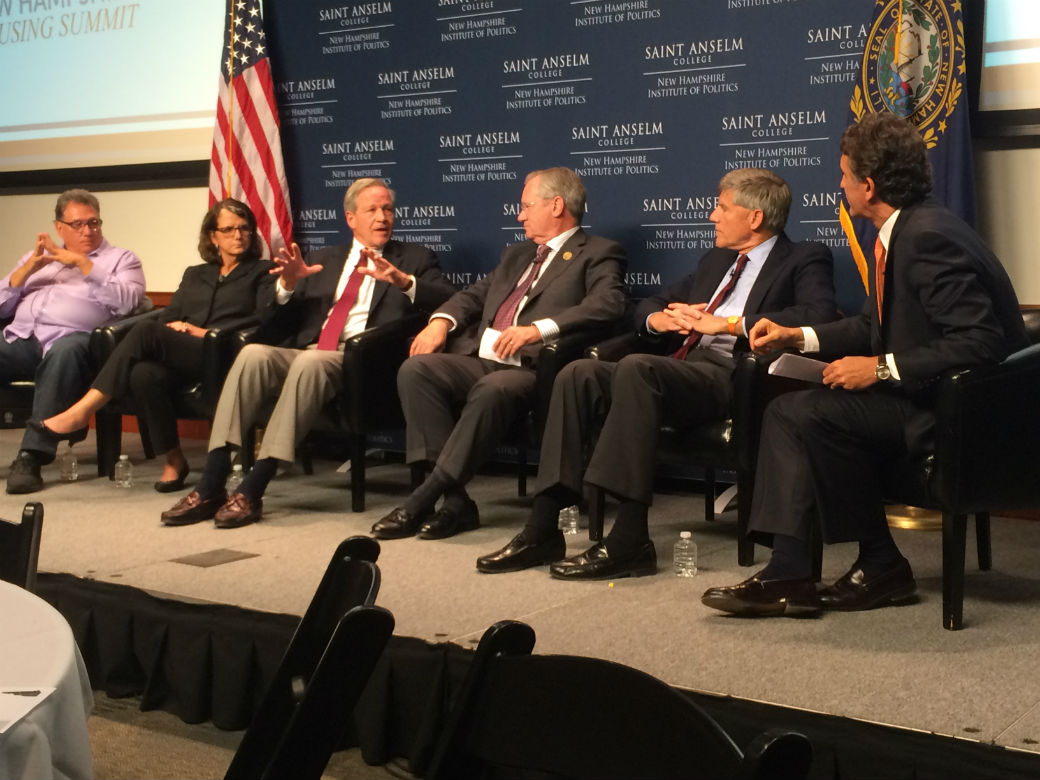 NMHC President Doug Bibby spoke October 16 at the
New Hampshire Housing Summit
 aimed at making housing policy a key issue in the 2016 election. Sponsored by the J. Ronald Terwilliger Foundation for Housing America's Families and the Bipartisan Policy Center, the summit was part of a push by the organizations to
place housing policy upfront
 in the presidential race. Key candidates that spoke at the event included New Jersey Governor Chris Christie,
Senator Lindsey Graham
(R-SC) and former Arkansas Governor Mike Huckabee.
Take a look at Bibby's pre-summit opinion editorial
published by
The Telegraph
 newspaper in Nashua, NH. In particular, Bibby emphasized that state and local barriers are preventing the production of affordable housing.   
Participating in a panel entitled, "Skin in the Game: Accessing Private Capital to Build Affordable Housing," Bibby stressed the vital role that the LIHTC Program plays in developing affordable rental homes. He noted that the nation is losing more affordable rental units to obsolescence than the program is creating.
---