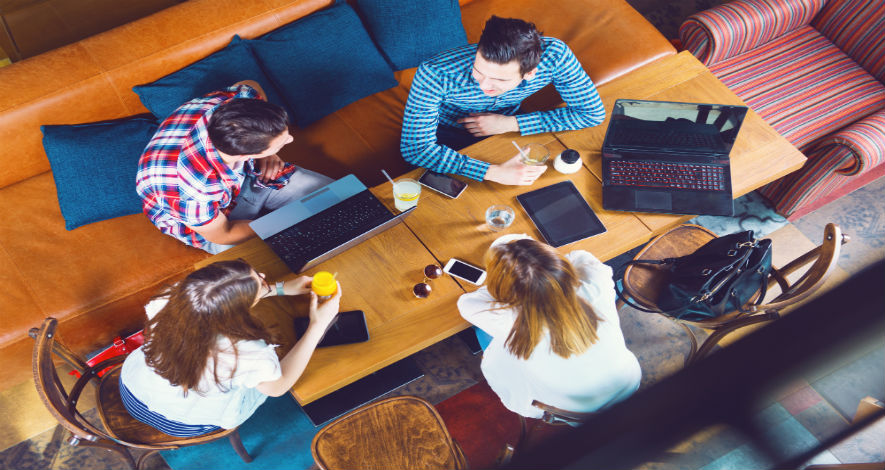 Attendees of the NMHC Student Housing Conference in September were briefed on the extensive work of the NMHC government affairs team. Specifically, Senior Vice President of Government Affairs Cindy Chetti and the members of the government affairs team provided details on many of the key legislative issues that directly impact the multifamily industry, including student housing.
The work of NMHC PAC is coupled closely with the advocacy efforts to educate Members of Congress. The PAC is the premier fund that aggressively pursues the election and re-election of candidates for federal office who understand and support our industry. Ultimately, NMHC member support of the PAC greatly assists the government affairs team in Washington with their work with lawmakers.
During our Student Housing Conference, two steadfast supporters, Peter Katz and Miles Orth, spoke on the importance of supporting the NMHC PAC. They noted that having a strong and active PAC is vital to the continued growth and health of the multifamily industry.
Importantly, a number of student housing firms have stood out with their support of the NMHC PAC, including:
American Campus Communities;
Humphreys & Partners Architects.
What's Next
The NMHC PAC is still striving towards its goal of raising $1.5 million in 2016. Funds raised during the fourth quarter are to be used to not only help Members of Congress in tight races, but also to forge additional relationships with new faces and committee chairmen in the next Congress. These are the people who will shape the future legislative discourse on Capitol Hill.
There are great challenges ahead that will fundamentally change the way our industry operates. Most legislative debate revolves around issues that directly affect the bottom-line of the apartment industry. For example, tax reform continues to be on Congress' agenda. NMHC is working to help ensure that any reform promotes investment in multifamily and doesn't disadvantage real estate relative to other industries.

Ultimately, NMHC PAC helps the legislative team have a seat at the table during these and other important discussions regarding housing reforms and finance - ensuring that key capital sources remain available to our industry.
If you have questions about NMHC PAC, please do not hesitate to contact Lisa Costello, Vice President of Political Affairs, at (202) 974-2325 or lcostello@nmhc.org.
---