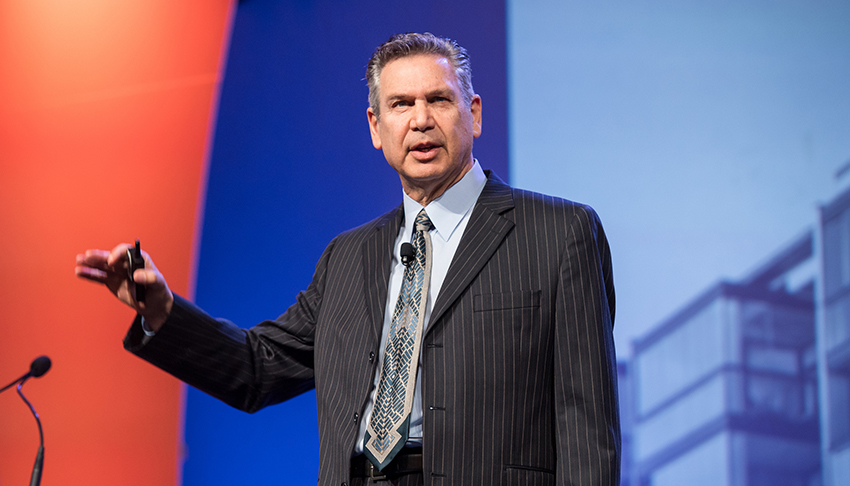 While multifamily leaders have predicted for the past few years that the end of the current cycle is nearing, experts at the 2019 NMHC Apartment Strategies Outlook Conference noted that it's not quite done yet. Despite the industry likely being in the latter stages of the cycle, market conditions remain strong, which they believed could result in some upside in the year ahead.
Dr. Norm Miller, Ph.D., Professor at the Burnham-Moores Center for Real Estate at the University of San Diego, kicked off the conference with a discussion of the overall health of the economy. He noted that wages have gone up somewhat and that it is quite challenging to find labor right now. He also explained that more macroeconomic risks do concern him—particularly potential tariffs coming out of a trade war with China and the threat of Brexit to global markets. While the risks are real, Dr. Miller concluded that demand remains strong and the multifamily industry's outlook is positive.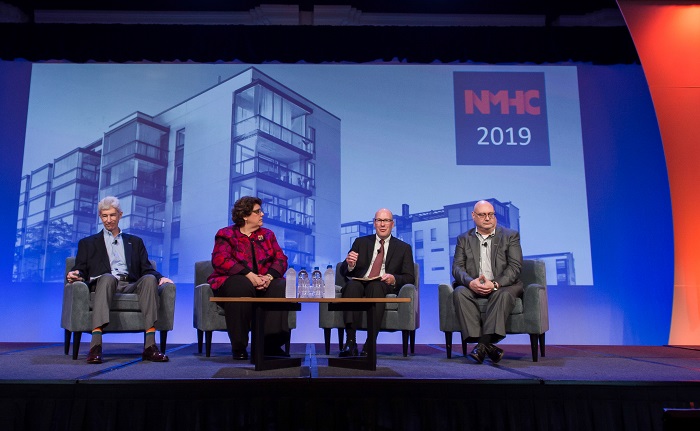 Following Dr. Miller's macroeconomic overview, a panel of multifamily market experts shared their outlook for the industry and specific apartment markets. Moderated by NMHC Chief Economist and Senior Vice President of Research Mark Obrinsky, the panel included Kim Betancourt, director of economics and multifamily research at Fannie Mae; Jay Lybik, vice president, IPA Research Services at Marcus & Millichap; and Greg Willett, chief economist at RealPage.
Broadly, they all agreed that demand continues to remain strong, although some markets are threatened with oversupply. However, they noted there is still a lot of capital interested in the multifamily space, though it is sometimes challenging to propose projects not located in primary cities. (View the full presentation.)
Willet noted that he continues to see a movement towards more high-rise product in upscale suburban markets as well as a more general upturn in secondary and even some tertiary locations. Betancourt agreed, noting that there is a lot of job growth in these markets and that rent growth is strong, while staying affordable. When asked for a prediction over the coming year, Lybik said he expected the market to remain "steady as she goes," potentially with a positive surprise of upward rent growth.
Anticipated rent growth ranged from 2 percent to 6 percent across most major markets. Class B properties are expected to continue to lead the way in terms of pricing power, while Class C properties, despite high occupancies, are losing pricing momentum in some metros due to affordability constraints. Class A properties should lag other product sectors on rent growth.
Overall, industry experts remain fairly bullish on multifamily prospects at least through the next year. However, there are some increasing concerns that this cycle may, at long last, be coming to an end over the next few years.
---