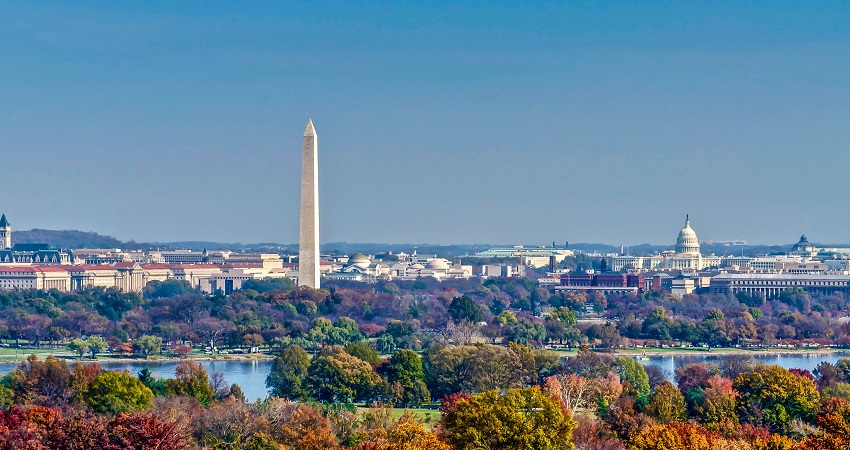 NMHC's 2017 Fall Board Meeting is just around the corner and is the year's best opportunity to meet with top lawmakers like Speaker of the House, Paul Ryan, engage with keynote speakers like Steve Case and J.D. Vance, network with industry peers and policymakers at a Washington Nationals vs. Atlanta Braves baseball game and participate in industry-relevant content forums and committee meetings.
The upcoming Fall Board meeting, held September 12-14, will offer unparalleled access to some of the most important decision makers in Congress and the Administration who have jurisdiction over key issues affecting the multifamily industry. The current roster of attending lawmakers includes Speaker Ryan (R-WI), Senators Corker (R-TN) and Barrasso (R-WY) and FHFA Director Mel Watt.
Attendees will also have the chance to participate in engaging discussion with nationally known and respected thought leaders, including Steve Case, Chairman & CEO, Revolution, LLC and Co-Founder, AOL, J.D. Vance, Investor, Commentator, Author of Hillbilly Elegy and Partner, Revolution, LLC and Shankar Vedantam, Author, "The Hidden Brain" & Social Science Correspondent, NPR.
Over the course of the meeting, NMHC will host forums featuring forward-facing content specifically designed for executives and senior-level apartment industry professionals. These will focus on:
By the Numbers: New Research Points to Strong Industry Fundamentals
You've known it, but now there are numbers to prove it. Building on previous research that illustrated the benefits of investing in multifamily, this latest research-and the first body of work coming out of the NMHC Research Foundation-examines the risk-adjusted returns of apartments against other real estate asset classes over time. Not only does the analysis showcase the industry's outperformance, but it uncovers some of the market factors driving variations in returns during certain periods and geographies.

Plus, we'll provide a rundown of the main takeaways from groundbreaking research released early this summer that estimates that the industry will need to build 4.6 million new apartments by 2030 to keep up with demand and quantifies the various barriers that stand in the way of delivering on that.
Short Term Rentals
Over the past few years, short-term rentals have caused major disruptions to the apartment industry. As apartment companies scrambled to respond to this new phenomenon, new technology startups emerged, aiming to address common apartment owner and manager concerns and create business-to-business partnerships that can work for both parties.
The Trump FCC: Should You Care?
A recent NMHC survey of apartment owners showed that competition and choice for residential broadband service for our communities have become a hallmark of the industry as we face the new demand for faster and faster internet service. Yet, despite the high priority our industry has placed on ensuring the buildout and maintenance of high speed broadband networks for our communities, we are facing renewed scrutiny and regulation at both the federal and local levels of government aiming to force us in a direction we are already going. Join us as NMHC's outside Counsel, Glenn Richards (Pillsbury Winthrop Shaw Pittman LLP), lays out how NMHC and its members are fighting back and what the new makeup of the FCC could mean for the future of our industry and its relationship with telecom.
Finally, a number of critical committee meetings will take place, giving industry peers a chance to take part in proactive discussions on a number of issues important to the industry. Committee meetings are open to all Fall Board attendees. Please make plans to sit in and take part in the sessions. More information can be found below:
In short, between the lawmaker participation, exposure to leading thinkers and the content that will be discussed, the 2017 NMHC Fall Board of Directors and Advisory Committee Meeting is a can't miss event. Click here to register.
---