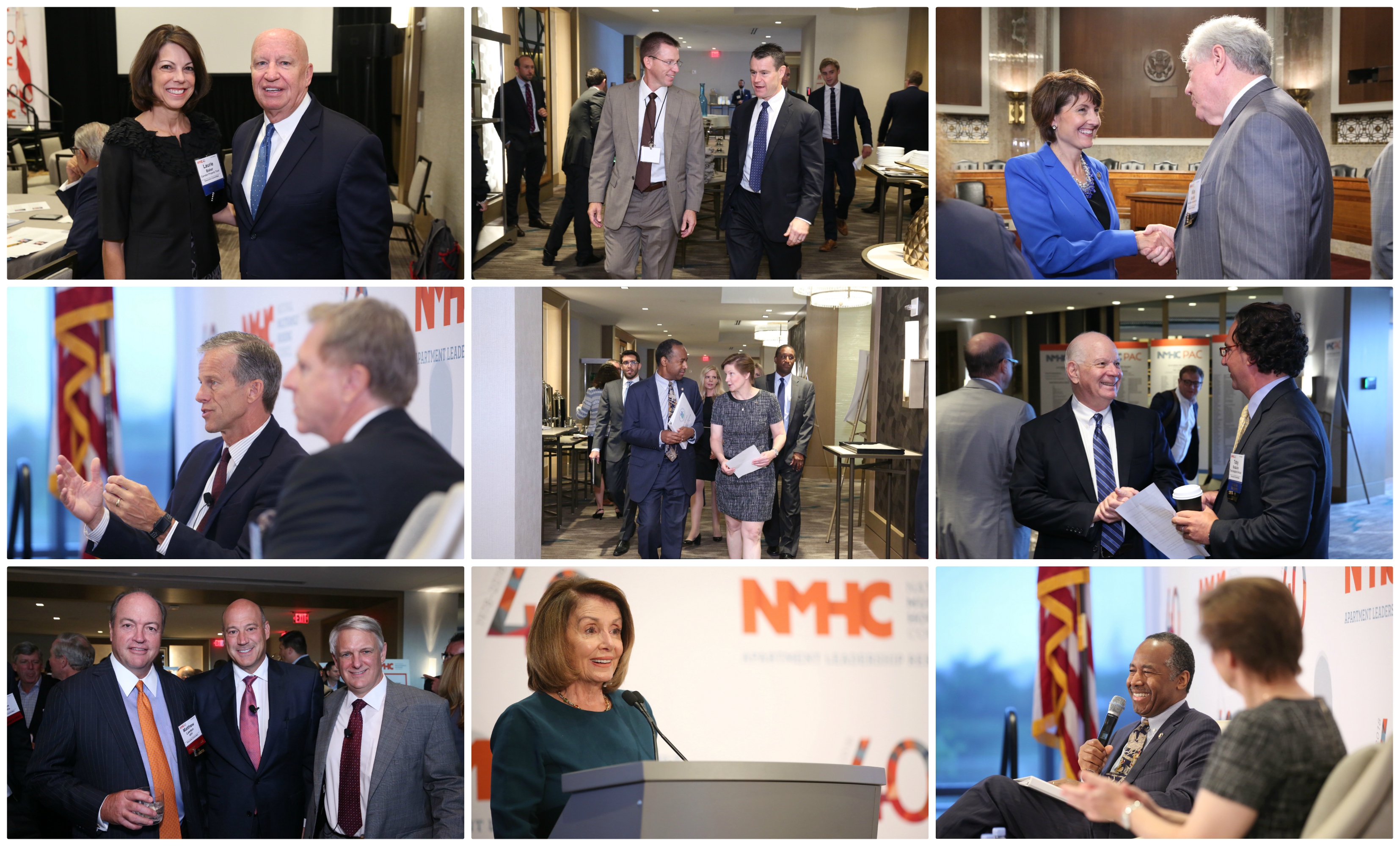 Don't miss this year's NMHC Fall meeting in Washington, scheduled for September 11 through 13 at the InterContinental at the Wharf! If you're interested in what's going on in Washington and how it impacts your business, the fall meeting is a must. The NMHC Fall Meeting offers attendees a platform to engage in constructive conversations with the very people who shape the politics and policies that directly affect our industry.
Every day elected officials make decisions that affect the apartment industry and your bottom line so attending the fall meeting gives you a front-row seat to what's happening in Washington. While new speakers are being added everyday, we've already secured a number of key decision makes for this year's fall meeting that include:
Mark Calabria, Director, Federal Housing Finance Agency
Senator Tim Scott (R-SC), Senate Finance and Banking Committees
Representative Steny Hoyer (D-MD), House Majority Leader
Representative Richard Neal (D-MA), House Ways and Means Chairman
Representative Cheri Bustos (D-IL), Democratic Congressional Campaign Committee Chairwoman
The meeting will also feature informative panels on a wide-range of topics – from market trends to housing affordability to political updates on the upcoming election and everything in between.
Additionally, we've planned a Congressional Reception honoring House and Senate Members of Congress and their key staff.
Don't miss NMHC's premier Washington meeting – register today.
---