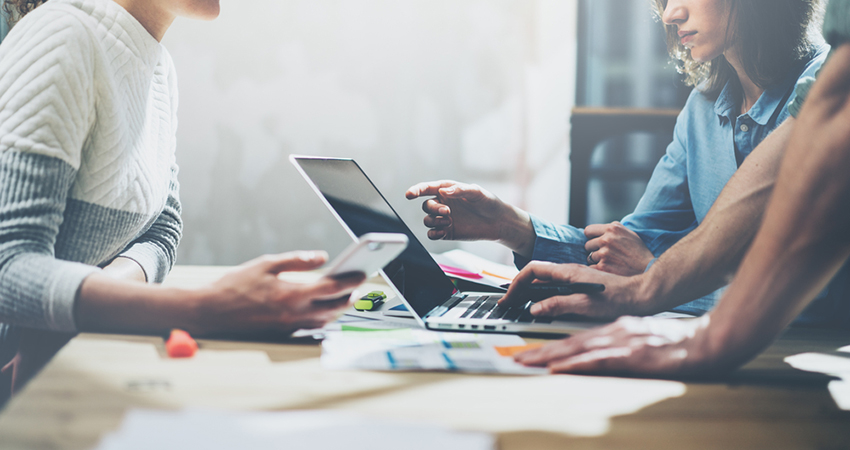 Top multifamily marketing professionals took attendees at the 2017 NMHC OPTECH Conference & Exposition on a fast-paced tour of the latest trends in marketing and services. Session participants were Jennifer Staciokas, senior
vice president at Pinnacle; Sara Scarborough Graham, director of marketing at The Dolben Company; and Virginia Love, vice president of leasing and marketing for Waterton. Here are their top picks for how to stay up to date.
1. Influencer marketing. Multifamily marketing pros are increasingly leveraging the power of leading local bloggers, Instagram style makers and other so-called "micro influencers" to build their brands and market their communities. "We find them at our properties," says Love, noting that they are often folks like chefs or photographers.
And they don't have to have a huge following to have influence; the sweet spot appears to be between 1,000 and 5,000 followers. Too many followers and the content appears inauthentic, Love explained.
Staciokas also shared a success story in which influencer marketing helped improve leasing performance. She said she had a property where there were a number of penthouse units that were proving challenging to lease up. So, her
marketing team reached out to three influential bloggers in the area and invited them to come live the penthouse lifestyle for a weekend-all expenses paid-in exchange for blogging about the experience.
"We were able to tie leases back to that weekend," Staciokas said.
2. Event-based marketing. Staciokas said that her company has had good success working with ratings and reviews giant Yelp!, hosting four of the company's local events (Chicago, Denver, Phoenix, Southern California) in the past year. She said the partnerships not only are a great opportunity to showcase a property but also offer some solid cross-promotional marketing. In addition, there is a charity component to these events, which goes a long way with today's consumer.
"Gen Z and Millennials want more than pizza parties and breakfast-on-the-go events," said Staciokas.
3. Google AMP. In a mobile-first world, speed is important when it comes to your website. According to Google, 53 percent of mobile site visitors exit after more than three seconds of load time-and yet 75 percent of mobile sites take 10+ seconds to load.
That's why multifamily marketing professionals are in love with Google's Accelerated Mobile Pages program, most often known just as Google AMP. This publishing format promises to provide a turnkey solution for creating faster loading sites across devices and distribution platforms-from Twitter to Google to LinkedIn and beyond.
Love said Google AMP has been fantastic in improving the company's website experience. "Typically when we take over properties, we find the photos are too big," said Love, explaining that large photos can be slow to render. "So the nice thing about Google AMP is it improves load times."
In fact, Love said Google AMP was delivering twice the load speed, which lead to a 10 percent increase in web traffic and an 80 percent higher click-through rate. And because easily translatable content and fast load times improve search results, Love said Google AMP was part of Waterton's SEO program.
4. Short-term rental monitoring. While many multifamily owners and operators are still trying to figure out what side of the fence they are on when it comes short-term rentals and home sharing at their properties, most agree that there needs to be better monitoring of this type of activity on site. Enter short-term rental monitoring services like Sublet Alert. The online service sends property owners and managers notifications when residents post their units on Airbnb.
While some owners and managers are using it as a tool to stop short-term rental activity, Love said the information is
also useful when evaluating opportunities to harness interest in or create an amenity out of short-term rentals. "We at Waterton are trying to figure out how to embrace the Airbnb thing because residents are doing it anyway," she said, noting that she recently received 18 notifications from Sublet Alert for a community that had 130 units total.

No. 5. Design personalization. Custom graphics are a great way for management companies and residents alike to brand or personalize common spaces and units. However, the biggest drawback has been the damage the graphics leave behind when removed. However, Staciokas said there are now water-based applications that allow you to install and take down custom graphics with only water, leaving no damage to the walls.
In addition, Staciokas said Pinnacle has been working with a service called Designable to provide residents access to quality interior decorators and designers. With a partnership agreement, the service offering comes free of charge to the property and residents just need to pay for the furniture they purchase through the service.
---