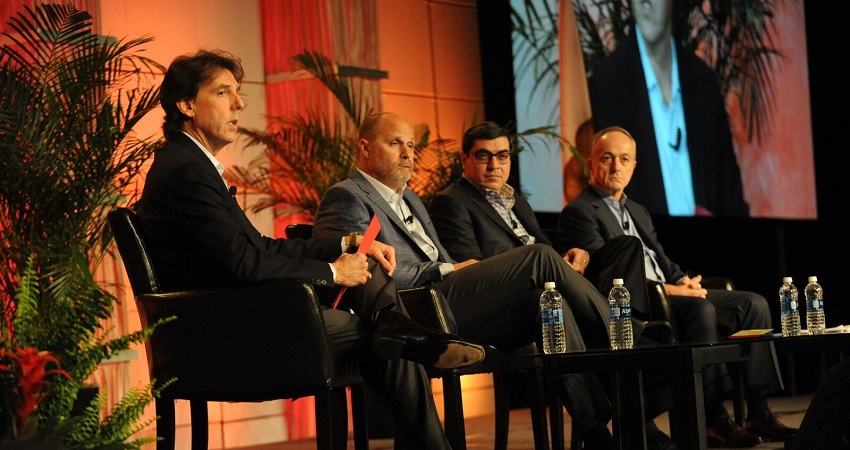 Interest rates are rising and rent growth is slowing in some markets, creating challenges for multifamily firms to deliver returns that meet pro forma. Leading executives at four NMHC 50 firms discussed their best strategies for navigating today's uncertain business environment at the 2017 NMHC Apartment Strategies Conference. Here are their top five.
Go suburban. For Wayne Comer, managing director at J.P. Morgan Asset Management, the investment strategy has always been urban. However, some softness at the high end of some urban areas is forcing him to refocus and look for opportunities where he hadn't looked before: the suburbs. "We are going to look at more suburban markets for some of our clients because we think there's better growth, he said.

Andrew Livingstone, executive managing director for Greystar Real Estate Partners, agreed. "What we saw in our urban product [in the second half of 2016], in most markets, was decent rent growth," he said. "But it was half of what we saw in our suburban product."
Buy better. For Mark Zettl, COO of Waterton Residential, cost-cutting is a big part of the equation. Leveraging the procurement process in place for the company's hotel operations, Zettl said the company was now participating in a purchasing co-op-and achieving significant cost savings on furniture, fixtures, equipment and more. "We've saved over 12 percent on our elevator contracts," he said.
Reduce onsite turnover. When in an environment like today's, where there is lots of new product, performance challenges and fewer transactions, turnover at the asset level can prove costly. But reducing the instability on site can itself be challenging.

"We see more on-site turnover, especially when there are a lot of new deliveries and new lease ups," said Livingstone. "Competitors are offering them outsized pay packages and they totally forget about their career path."

Zettl said a shaky transactions market can do the same thing. "When you have a broken or long, drawn out sale process, it stresses the team and creates pressure. They start thinking, 'What's my career? Where are my opportunities?'"

In response, many firms are investing more in recruiting, soliciting more associate feedback and creating career development programs to keep the talent base more stable.

"We've got programs where we bring kids in and put them on a track. We give them a program where, month by month, they master a new skill. And then, we try to fast track them," explained Scott Wilder, EVP at Lincoln Property Company.
Stay on top of valuations. While lower rent growth can negatively affect operating income and, ultimately, asset valuations, there may be a silver lining. "We're more focused on valuations in markets where rents have declined because it affects taxes," said Comer. "Appraisers in Houston, for example, haven't caught up with the fact that these projects are worth less than a few years ago. And that's important because taxes are probably our single biggest line item."
Get a competitive edge. With lifestyle being one of the biggest drivers in the decision to rent (or renew, as the case may be), many multifamily firms are investing in amenities that can help their properties differentiate themselves in today's competitive market.

"In our markets, we really get to know our target renter and then offer services that are particular to that demographic," explained Comey. "Dog-friendly properties are one thing that comes to mind. Or properties where residents might have a lot of EVs [electric vehicles]. Transit-oriented properties, too; it's good to have a rental car agency nearby or on site."

At Waterton, Zettl said his teams were exploring restaurant tours and on-site cafes as new amenities. Mia Tazo, Waterton's concept coffee shop, is expected to bring a unique amenity to select communities-with minimal labor costs. "You need to have the right walk scores and the right space, but we're going to be launching in 2017," Zettl said.

For Greystar, Livingstone said leadership continues to be intrigued by the sharing economy and how it's going to change things. Short-term rentals and home sharing being one area of opportunity.

"We're looking at how much hosting is going on in our apartments," he said. "And developing an online marketplace where you can tap into the opportunity for premium income-especially in these properties in urban markets that are having some softness."
---