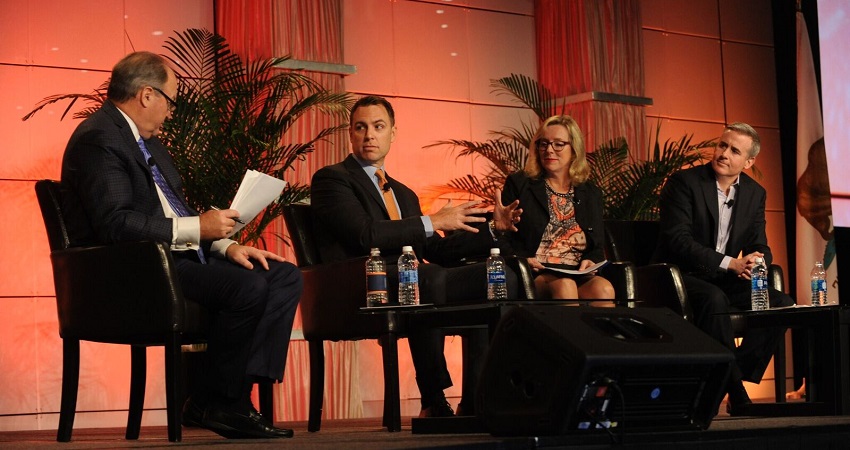 Foreign investment in the U.S. apartment industry is just starting to kick off. Inflows are coming from around the world, but especially heavy investment traces to Canada and China, among others. This kind of capital diversity is a positive for industry as higher costs and limited availability of construction capital could have a significant effect on multifamily starts next year.
During a panel discussion at the 2017 NMHC Apartment Strategies Conference, Martine Philibert, vice president of Ivanahoé Cambridge, a Canadian pension fund investor, the U.S. multifamily market represents a unique opportunity, given the underlying national economic fundamentals and the investment niche.
"We think the U.S. is really in the middle of the pack [in terms of investment attractiveness], if we look at the different countries. Asia, for example, is still pretty attractive. But multifamily-it's a specific type of product that you don't really find in other countries and as an asset as well organized as it is here in the U.S."
Eric Wurtzebach, senior managing director for Macquarie Capital, agreed, but noted somethings that creates a hurdle. "The purpose-build apartment market doesn't really exist outside U.S., Canada, Germany and Japan," So, when you talk to be them about capital allocation, they aren't even allocated in their own country [to multifamily]. So, that means they are drastically under allocated globally in multifamily."
"There's an education process, but there's a lot of foreign capital still out there," he added.
But foreign capital is also trending in different ways. Global investors continue to move away from fund investing and are looking for club deals. Moreover, foreign investors often have preferences for geographic areas or product type.
"We don't look at the U.S. as a global investment market," explained Philibert. "We are a city investor. The second part of our strategy is to work with partners who will buy assets and build a portfolio. In working with those local partners, they know each corner, each street."
"We love those B value-add business plans," she continued. "But we need a local partner with experience. We tried that ourselves and it was very hard."
However, some investors see some barriers going forward. Capital controls in places like China are likely to slow flow to the U.S. until perhaps 3Q 2017. Moreover, increases in the cost of construction, changing financial regulations, modifications to foreign investment rules and more are likely to create some investment uncertainty.
Click here for the full presentation.
---