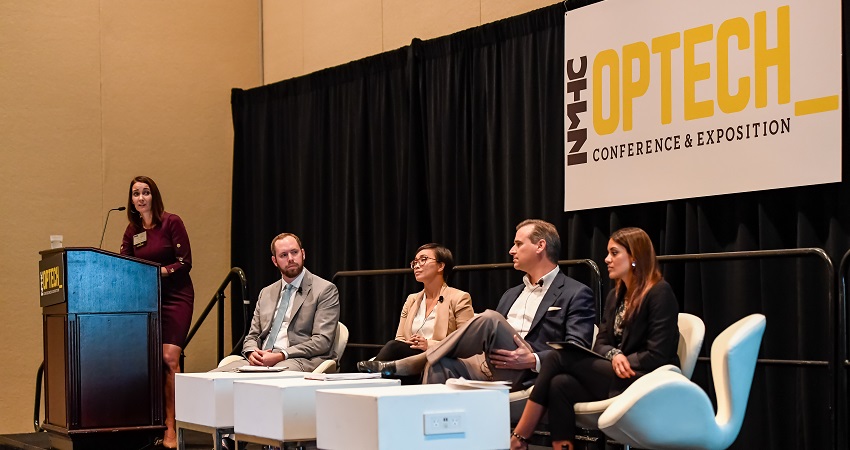 Digital technology, marketing automation and artificial intelligence (AI) are revolutionizing every aspect of the sales process. The pace is fast and the technology solutions ever changing, so it can be hard for marketing teams to keep up—especially if they lack a strong focus on who their customers are and how they make decisions.
To better understand today's customer, multifamily pros need both data and insights. NMHC/Kingsley Associates Renter Preferences Report continues to be the authoritative data source on today's apartment renters.
With responses from more than 272,000 residents at institutional-grade communities, the survey results cover interest and pricing information for hundreds of apartment features and community amenities, demographic insights, communications preferences, and feedback on hot topics like short-term rentals, packages and smart home technology—nationally, regionally and for 80 individual markets. Here is how residents weighed in on just seven of the most talked about amenities.
But the next level of data analysis can shed light on how these preferences can affect the decision-making process. For the conference, NMHC commissioned RE Tech Advisors to go deeper into the findings to develop a better understanding of the role of lifestyle dynamics in renter decisions.
In his presentation at the 2018 NMHC OPTECH Conference & Exposition, Andrew White, associate manager at RE Tech Advisors, identified some factors of influence as well as some new demographic clusters. His research showed that there were specific amenities that could determine so-called qualifying factors—those features that are essentially prerequisites for customers to rent—as well as so-called winning factors, a more nuanced set of features and amenities that can provide apartment firms with some comparative advantage.
Similarly, additional analysis showed that three distinct groups of residents exist and each group acts differently when examining apartment features and amenities. First, there are the Seekers, who are willing to pay a high amount for features and amenities. Then there are the Evaluators, who are will to pay more for a select group of features. And finally, there are the Value Renters, who largely are unwilling to pay for additional perks.
For the executives on the response panel, which included Greystar's Steve Boyack, The Bozzuto Group's Khushbu Sikaria and Fairfield Residential's Christine Wachsman, these findings emphasize the need to look at marketing to prospects and providing customer service much differently. It needs to be all about the decision-making journey and experience.
This was reiterated in a session on digital marketing with Gables Residential's Gigi Giannoni, CF Lane's Ryan Perez and Kettler's Daryl Smith. "We have an opportunity to really curate an experience for our consumers in a more robust way than we have before," explained Smith.
If demographics tell us that consumer want more personalized sales experiences, the different digital marketing experience also has to evolve, executive said. However, there are challenges slowing that evolution. While there is a proliferation of products that aim to enhance the customer journey, integrations remain difficult and digging into the data can be difficult. Not only can the data be tough to access but there's also a technical and analytical skill set that is needed to be able to measure effectiveness of some of these marketing and customer management solutions. Not only are these skills relatively new for marketing, but for companies that have those skills in house, they are often siphoned off to other departments.
However, marketing experts said that AI is starting to have an impact in multifamily, especially in the developing areas of chatbots. Several executives noted some positive experiences with chatbots, which, besides providing 24/7 service to prospects and residents and freeing up staff time, were also resulting in improved conversions.
---