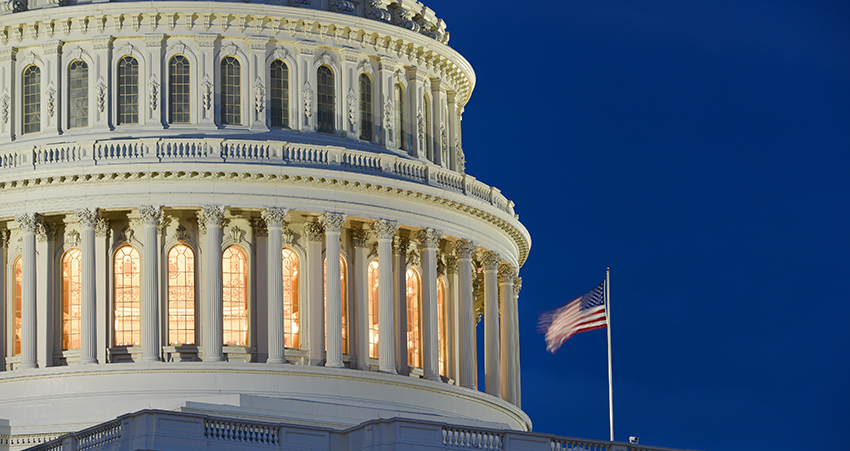 This week, the House of Representatives took a major step towards reauthorizing the National Flood Insurance Program (NFIP) by passing the 21st Century Flood Reform Act. NMHC/NAA urged members of the House to support the package and sent a letter that outlined provisions of great importance to our industry. NMHC/NAA also helped lead a coalition of 17 multifamily and commercial real estate organizations in calling for passage.
NMHC/NAA worked aggressively over the past year to educate policymakers about the importance of the NFIP and the unique role it plays in the multifamily industry, successfully securing many important provisions for the apartment industry as the legislative package came together. Of particular note are the following:
Long-Term Authorization
The legislation reauthorizes the NFIP for 5 years. This is critical to ensuring multifamily owners, operators, and developers can secure the necessary flood coverage to finance their projects. Without this coverage in place, loans with any federal involvement are ineligible to close.
Multifamily Mitigation
The House legislation includes bipartisan language that requires FEMA to provide NFIP premium reduction to multifamily property owners to account for alternative methods of mitigation, such as utility system elevation, since they cannot benefit from traditional methods like building elevation. NMHC/NAA have long called for allowing innovative mitigation measures to be recognized by FEMA/NFIP for premium reduction and incentivize owners to invest in pre-disaster resiliency steps.
Repeal of Mandatory Purchase Requirement for Multifamily and Commercial Properties
The House legislative package includes language that would remove the mandatory flood purchase requirement for multifamily rental properties with federally involved commercial loans beginning in January 2019. The NFIP is a critical risk management tool for apartment firms of all sizes. Yet too often, the current constructs of the program and its limitations can serve as a challenge. Removing the federal purchase requirement would allow NMHC/NAA members much-needed flexibility to secure flood coverage that is often more affordable and that better covers their risk. This could include securing one policy for multiple structures on a property, carrying business interruption coverage, different coverage limits, or receiving more favorable claim terms. 
Increased Cost of Compliance Coverage (ICC)
NMHC/NAA strongly support increased ICC coverage for property owners. The House package raises the coverage limit for all property owners from $30,000 to $60,000. Mitigation funds, such as these, will ultimately help property owners make their structures more resilient while reducing risk to the NFIP and the taxpayer.
The Flood Insurance Market Parity and Modernization Act
The bill also includes bipartisan language by Rep. Dennis Ross (R-FL) and Rep. Kathy Castor (D-FL) to expand coverage options for at-risk property owners by clarifying that flood insurance offered by private carriers outside of the NFIP meets the mandatory purchase requirements in place today. Of note is the bill's language that ensures both private and NFIP coverage satisfies the federal government's requirement of "continuous coverage" and protects policyholders from seeing rate hikes should they wish to return to the NFIP coverage at a later date. NMHC/NAA strongly support this legislation and have long called for its enactment.
The 21st Century Flood Reform Act will now be sent to the Senate where leaders of the Banking Committee have been trying to reach compromise on their own reauthorization vehicle. Time is of the essence as the NFIP is set to expire on December 8th. NMHC/NAA are calling for swift action to ensure the program does not lapse and will continue to work with Congress to ensure that these, and other, legislative priorities are included in whatever final package becomes law. NMHC/NAA believe that a long-term reauthorization and programmatic reforms are necessary to ensure the ability of the industry to manage flood risk and provide secure housing for many of the 39 million Americans who live in apartments. 
---