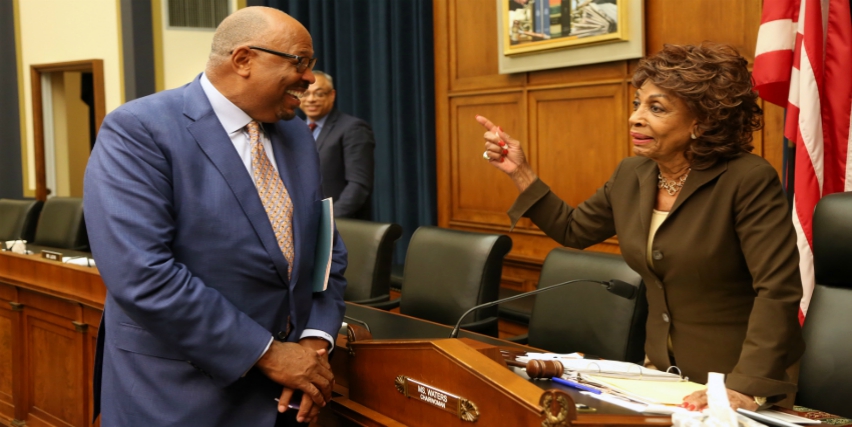 This week, NMHC and NAA endorsed legislation introduced by House Financial Services Committee (HFSC) Chairwoman Maxine Waters (D-CA), the Housing is Infrastructure Act of 2019. Chairwoman Waters' bill aims to make bold investments in our nation's housing stock and looks to remove barriers to the development of multifamily rental housing. NMHC and NAA applaud Waters for acknowledging that infrastructure and housing are linked in significant ways. In fact, the apartment industry believes that there is an undeniable link between housing and infrastructure, and infrastructure is an important factor in meeting the growing housing demand, and to closing the housing affordability gap nationwide.
NMHC and NAA worked closely with Chairwoman Waters on this legislation. In fact, on April 30, former NMHC Chairman, Daryl Carter, Founder & CEO of Avanath Capital, testified on behalf of NMHC and NAA at a hearing that focused on this legislation, entitled Housing in America: Assessing the Infrastructure Needs of America's Housing Stock. In his testimony, Carter explained the significant ways in which housing and infrastructure are linked and then detailed the challenges to new apartment construction, development and renovation. He expressed support for a variety of incentive-based approaches for states and localities to eliminate impact fees and streamline their development processes – many of which are included in the Housing is Infrastructure Act of 2019.
The legislation is far-reaching and contains the following investments in our housing infrastructure:
$10 billion for a CDBG set-aside to incentivize states and cities to eliminate impact fees and responsibly streamline the process for development of affordable housing; and
$5 billion to support mitigation efforts that can protect communities from future disasters and reduce post-disaster federal spending;
$5 billion for the Housing Trust Fund to support the creation of hundreds of thousands of new units of housing that would be affordable to the lowest income households;
$2.5 billion to the Capital Magnet Fund for competitive grants to Community Development Financial Institutions to finance affordable housing and community revitalization efforts.
$70 billion to fully address the public housing capital backlog.
$1 billion to fully fund the backlog of capital needs for the Section 515 and 514 rural housing stock;
$100 million to help low income elderly households in rural areas age in place;
$1 billion for the Native American Housing Block Grant Program to address substandard housing conditions on tribal lands;
$2.5 billion for the HOME Investment Partnership Program to fund affordable housing activities such as building, buying, and rehabilitating affordable homes for low-income people;
$2.5 billion for the Supporting Housing for Elderly (Section 202 Program); and
$2.5 billion for Supportive Housing for persons with disabilities (811 Program).
As Congress moves forward on debating infrastructure issues, expectations are that Chairwoman Waters will move to have this legislation be a central part of any future infrastructure package. NMHC and NAA will continue to push for federal policies that include incentives for government at all levels to remove barriers to apartment development, streamline regulatory burdens and encourage private sector investment in housing.
For more information on infrastructure, please visit our advocacy page.
---