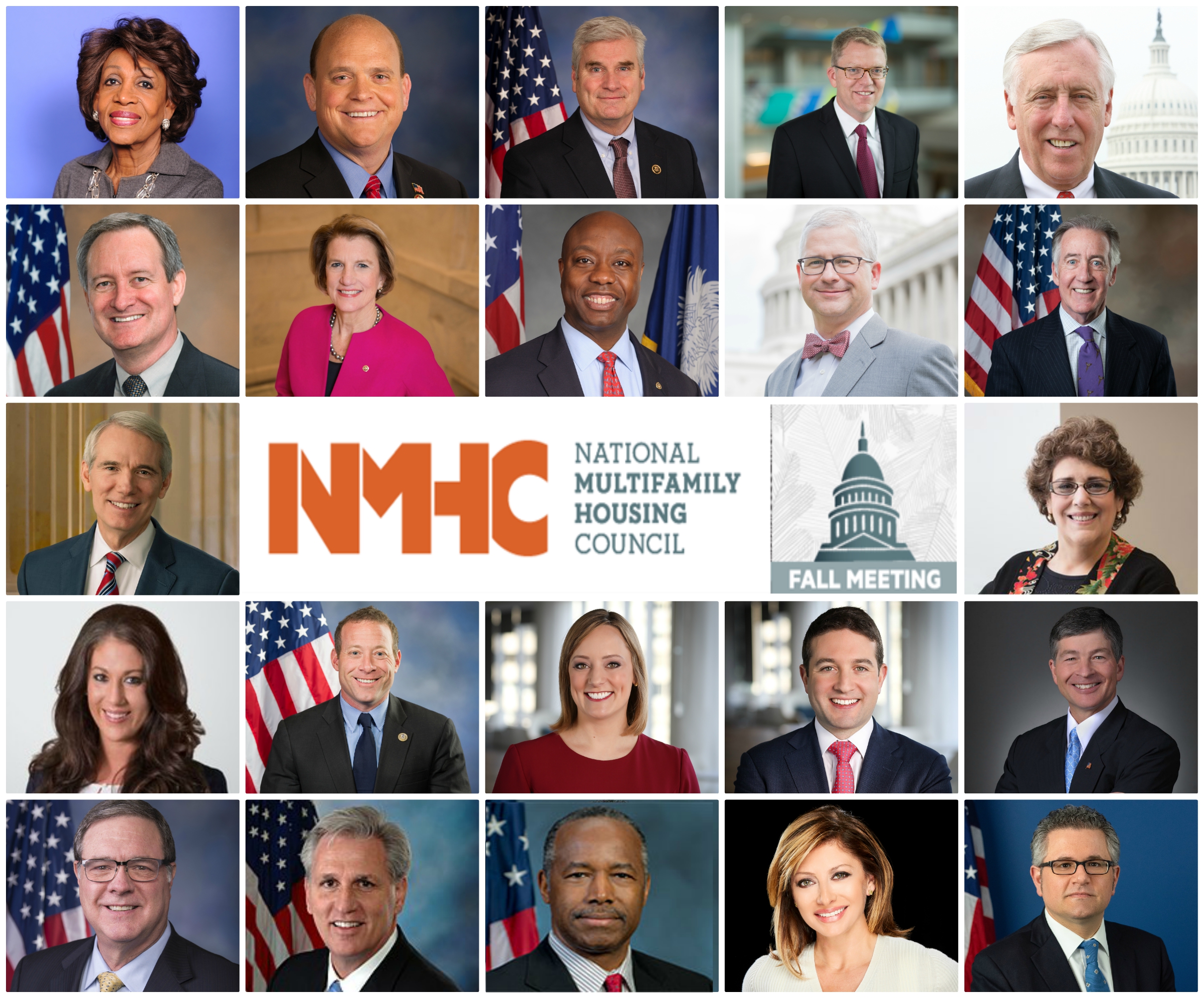 The 2019 NMHC Fall Meeting is set to take place next week in Washington, D.C. NMHC has an impressive lineup of top industry and political speakers scheduled throughout the course of the week. In fact, just added to the list of speakers is HUD Secretary Ben Carson. A complete list of speakers and panels can be found here.
In addition to Administration and Members of Congress speakers, there are a number of committee meetings, networking events, receptions and speaker presentations. Attendees will have the opportunity to hear an update on the New York rent control court case, a look into Trump's Washington and market updates from top economists. Don't miss the congressional reception on Wednesday evening honoring Members of Congress and the cocktail reception on Thursday evening where there will be several congressional and administration speakers.
This can't-miss event will kick off on Wednesday, September 11 at the InterContinental hotel at the Wharf. For a full meeting agenda, please visit our meetings webpage. We look forward to seeing you in our Nation's capital!
---