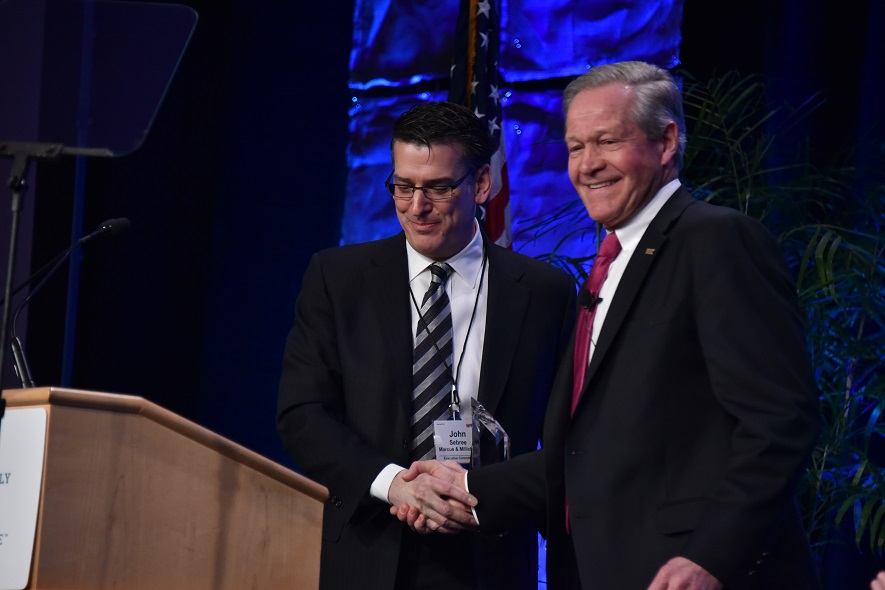 Once again, in 2015, Marcus & Millichap IPA had another record-breaking year with their NMHC PAC company campaign raising $129,645!  They continue to be the NMHC PAC's most reliable and steadfast supporter, and their success shows that a contribution to NMHC PAC is one of the best investments you can make for the future of the multifamily industry. Marcus & Millichap IPA leads by example and is setting the tone for member company campaigns in 2016 - an important election year.

Here's how the rest of the leaders lined up last year:

Top 3 Overall NMHC PAC Contributors:
        Marcus & Millichap IPA 
        Equity Residential 
        Holland Partners 
Top contributor by largest % Increase:
        Alliance Residential 
Top 3 Board Members:
        Jones Lang LaSalle
        Walker & Dunlop
        Cushman & Wakefield                                                                            
Top Advisory Member:
        Entrepreneurial Properties Corporation

When accepting the much deserved top PAC donor award at NMHC's Annual Meeting, Marcus & Millichap's John Sebree called on those in the room to not sit back and let others do all the lifting, but to join their colleagues and get involved.

If Marcus & Millichap's continued support and NMHC's success on Capitol Hill have resonated with you, and you're ready to invest in the future success of our industry, please take a moment and learn more about filling out a prior approval form here: http://nmhc.org/pacprior.aspx. It is the first step you can take to help us continue to elect Members of Congress who will work with us to improve, preserve and promote the multifamily industry.

If you have questions about NMHC PAC, please do not hesitate to contact Lisa Costello, Vice President of Political Affairs, at 202-974-2325 or lcostello@nmhc.org.


Contributions to NMHC PAC are not deductible for federal income tax purposes. Contributions to NMHC PAC are voluntary. You may refuse to contribute without reprisal. Contributions to NMHC PAC will be used in connection with federal elections and are subject to the limitations and prohibitions of federal law. The proposed contribution amounts are merely suggestions; you may choose to contribute more or less or not at all. The maximum an individual may contribute is $5,000 per calendar year. Corporate and foreign national contributions are prohibited. Federal law requires political committees to use best efforts to obtain and report the name, mailing address, occupation and name of employer for each individual whose contributions aggregate in excess of $200 in a calendar year.
---