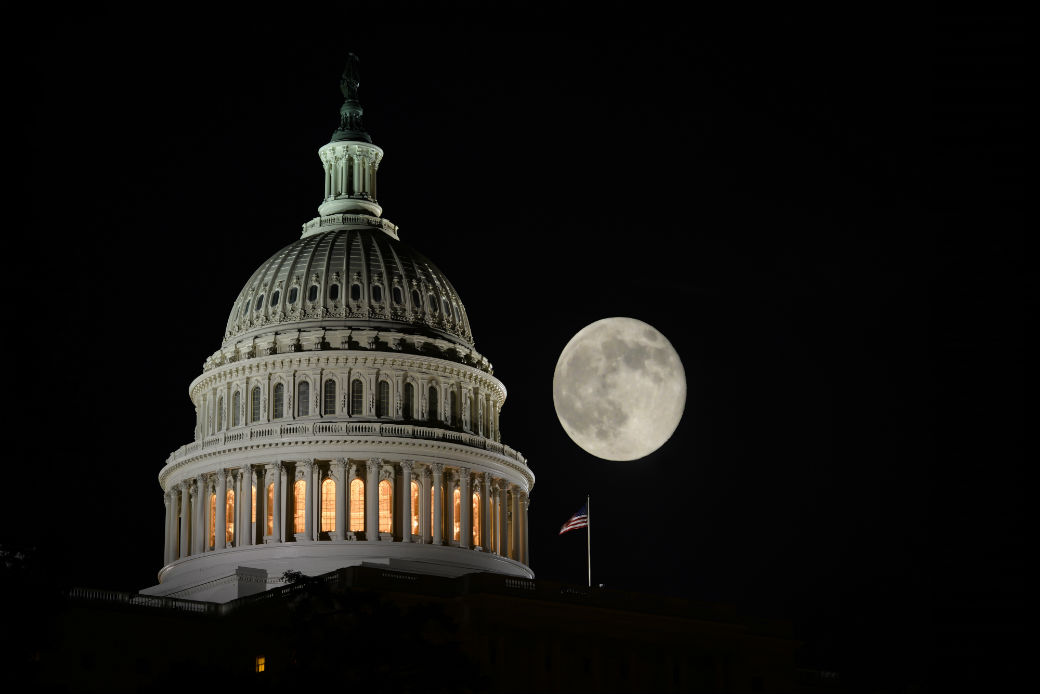 There will be a full moon tonight for Halloween, which is extremely rare. The most recent Halloween full moon was in 2001 and before that it was way back in 1955. This seems appropriate given the fact that this also feels like one of the longest midterm election seasons we've had in recent times.

However, through all the attack ads, speeches and spinning pundits, a surprising number of races in the Senate - 10 in all - remain too close to call resulting in the biggest question this election season. Will Republicans take control of the Senate from Democrats? Democrats currently hold 53 seats in the Senate combined with Independent Representatives Bernie Sanders of Vermont and Angus King of Maine who caucus with them. So Republicans need to pick up six seats to gain control of the chamber.

One of the tight races that our industry is watching closely is the race for the seat being vacated by retiring Republican Senator Saxby Chambliss in Georgia. Republican David Perdue has the strong backing of the Georgia multifamily industry and is running a solid campaign. Perdue has a successful business background and understands the issues that affect our industry.

His opponent, Democrat Michelle Nunn, has wide name recognition and has made steady progress with her campaign, making this a race that could decide control of the Senate. Specifically, Perdue is currently ahead of Nunn according to the latest polls. But Libertarian candidate Amanda Swafford's candidacy could result in neither Purdue nor Nunn receiving 50 percent of the vote plus one, which would force a runoff on January 6. So who controls the Senate may not be decided until after the new Senate convenes in January.

Another three candidate Senate race is taking place in Louisiana between incumbent Democrat Mary Landrieu, Republican Representative Bill Cassidy, and conservative Republican candidate Rob Maness, a retired Air Force colonel. Recent polls indicate this race is also too close to call and could result in a runoff there on December 6.

In the Last Frontier's tight campaign, incumbent Democratic Senator Mark Begich of Alaska is fighting for his seat against Republican Dan Sullivan, a former state attorney general. Begich appears to be distancing himself from President Obama like so many other Democratic candidates this election cycle, which is not surprising considering only a third of Alaskans give Obama a positive approval rating, but midterm elections are historically tough for the President's party.

Senator Begich serves as chairman of the Senate Democratic Steering and Outreach Committee - one of two leadership committees in that chamber focused on fostering a dialogue between Senate Democrats and multifamily industry leaders nationwide. Begich was one of a bipartisan group of lawmakers that spoke to NMHC members during our September Board meetings in Washington, DC.

In the House, all 435 members are up for re-election, but pundits and pollsters anticipate fewer surprises with the Republicans expected to maintain control of that chamber.

Stay tuned next week for our full election coverage and how the related outcomes could impact multifamily issues in the next Congress. We'll also outline the key industry issues likely, or unlikely, to be addressed during the upcoming lame-duck session, including tax reform, the EPA Water Rule, the renewal of the Terrorism Risk Insurance Act, and more.
---