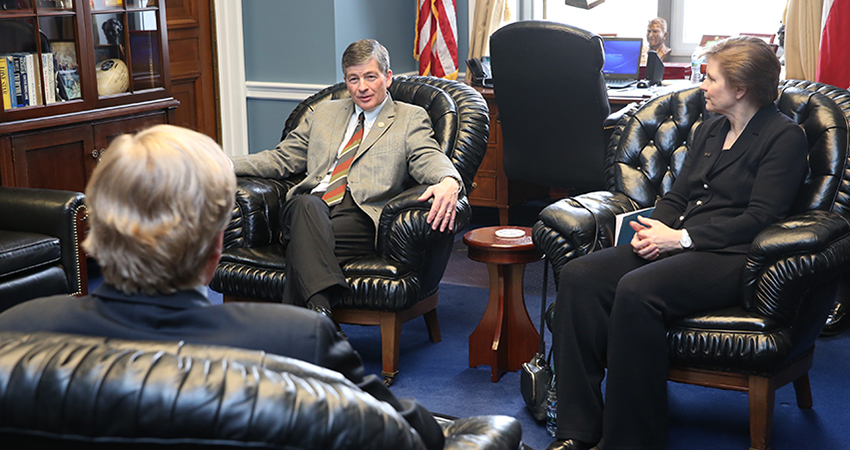 In mid-March NMHC officers and members met with top members of Congress to discuss GSE reform and the reauthorization of the National Flood Insurance Program (NFIP), among other importance policy issues.
Over the course of two days, NMHC members Robert DeWitt, Sue Ansel, David Schwartz, Ken Valach, Jim Schloemer, Alan Pollack and Tom Moran met with almost two dozen members of Congress, top staffers, Secretary Carson and White House officials. Of particular relevance to GSE reform and the NFIP reauthorization, NMHC members and officers had productive discussion with Senators Heller Chairmen Hensarling and Duffy and with key staffers of the Senate Banking Committee.
Discussions focusing on GSE reform were particularly timely given the news that White House principles for GSE reform are expected to be released in the coming months. During NMHC's discussions, members highlighted that reform should:
Maintain an explicit federal guarantee for multifamily-backed mortgage securities available in all markets at all times;
Ensure the multifamily sector is treated in a way that recognizes the inherent differences of the multifamily business; and
Retain the successful components of the existing multifamily programs in whatever succeeds them.
The members also took time to stress the importance of a timely long-term reauthorization for the National Flood Insurance Program (NFIP)
More information on GSE reform and the NFIP can be found here and here.
---