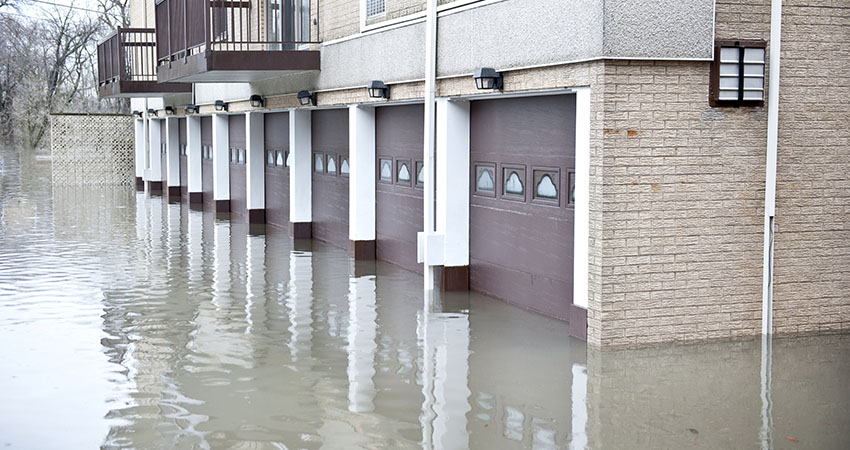 The House of Representatives cleared a much-needed extension of the National Flood Insurance Program (NFIP) to September 30, 2019 as part of a larger $19.1 Billion Disaster Aid Bill on June 3. The latest extension of the NFIP gives Congress additional breathing room as leaders attempt to reach consensus on a long-term reauthorization and reform package.
The NFIP's reauthorization is a key priority for the apartment industry given the critical role the program plays in helping multifamily firms mitigate the financial risk of flooding events. The larger disaster aid package will also provide relief to communities impacted by hurricanes, tornadoes, volcanic eruptions, extreme flooding, wildfires and typhoons.
NMHC and NAA recently weighed in with House Financial Services Committee urging a long-term reauthorization of the NFIP and a host of reforms to the multifamily and commercial policy structure of the program, such as:
Expanding the private flood insurance market
Improving coverage options for multifamily and commercial property owners through the creation of Business Interruption coverage through the NFIP; Moving commercial and multifamily claims to Replacement Cost Value (RCV) as opposed to Actual Cost Value (ACV); and allowing for multiple buildings to be covered by one NFIP policy.
Increasing the accuracy of the FEMA flood mapping process and overhauling the map appeals process to make it far less costly to individual owners.
Prioritizing more effective pre-flood mitigation and employ resources to help commercial and multifamily owners benefit from existing mitigation programs.
NMHC and NAA will continue to urge Congressional leaders to take swift action to ensure the program does not lapse and provide a long-term reauthorization and programmatic reforms necessary to ensure the ability of the industry to manage flood risk and provide secure housing for many of the 39 million Americans who live in apartments.
For more information on the NFIP and our industry's advocacy efforts, please click here.
---