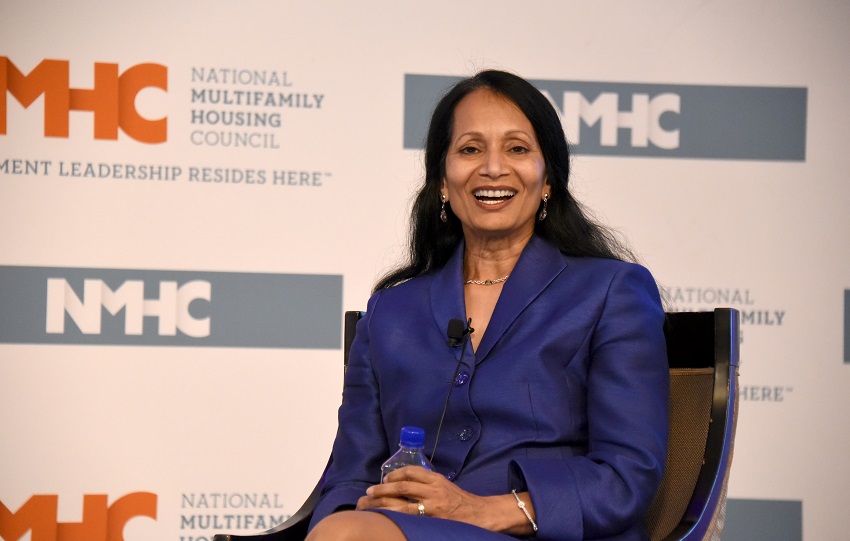 When Lili Dunn, Hessam Nadji and Usha Chaudhary all stepped into key leadership roles at three prominent industry firms-Bell Partners, Marcus & Millichap and Kettler, respectively-each was given a specific challenge.
As company president, Dunn was tasked with becoming the family-owned company's new day-to-day leader, setting the company on a long-term strategic path that included deepening and broadening the investor base.
Nadji was selected to lead the firm as president and CEO in an expansion beyond just brokerage into advisory services and setting up an institutional platform.
And as president and COO, Chaudhary was tagged to put the regional firm on a more aggressive growth path, starting with upgrading the company's operating model to best in class.
These were huge challenges for each, but also big opportunities to move their companies forward in a meaningful way. But positive changes is never without growing pains. Each shared some thoughtful insights about their own transitions and offered guidance to newer leaders during a session at the 2016 NMHC Spring Board of Directors Meeting.
Be aware of the pace of change. "If you try to do too much too fast, it will set you back," said Nadji. "Every day I feel like we are so far behind where I want to be. And sometimes there are legacy issues. So, we set up task forces so we can be working on multiple projects at the same time."


Acknowledge the scale of change. "The path wasn't laid out for me, but I knew we needed to set our goals," said Chaudhary. "So after a couple of weeks we figured out what our goals and priorities were going to be and they touched almost every part of the business. These were broad-scale changes touching every individual in the company. So I had to lay some groundwork there and make some commitments to our people so they knew that these were not knee-jerk reactions, but rather thoughtful, insightful changes."


Be ready to check yourself. "Change is going to happen and every new leader is going to set a new tone. I felt like the first thing I needed to do was to make sure I adjusted my behaviors and perspective and lean on the leaders more," explained Dunn. "My world looks different than how I grew up in this business. But even when you've been there for a while, I found that I needed to adjust my pace, my tone, what I saw-because sometimes my people's definition of success looks very different than mine.


Accept that you need help. "Don't make the mistake of trying to do it all yourself. Not having the right people in place means you have to slow down the execution. And it feels like it takes an eternity. But the idea that you can do it all yourself is doomed. It's a disaster.
---