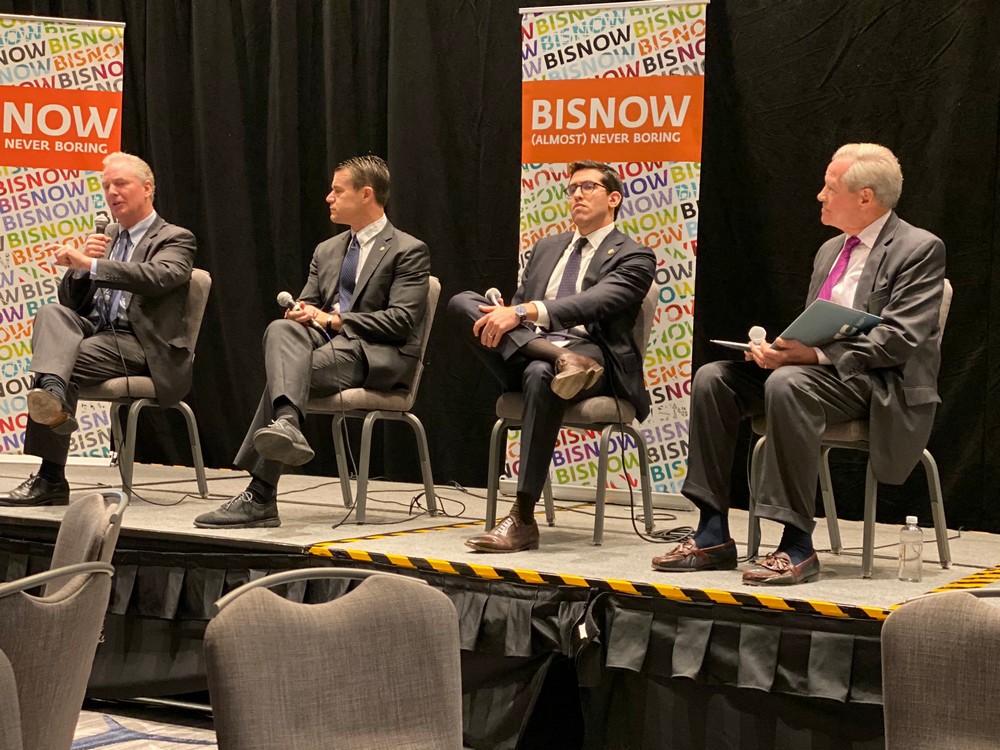 National Multifamily Housing Council (NMHC) President Doug Bibby moderated a panel, "Housing Policy and the Affordability Crisis" at the Bisnow Multifamily Annual Conference (BMAC) East on Thursday, November 7.
The panel included three major power players in the discussion surrounding the housing affordability crisis; Senator Chris Van Hollen (D-MD), Senator Todd Young (R-IN), and Alfonso Costa, Jr., the Deputy Chief of Staff for the U.S. Department of Housing and Urban Development.
Doug Bibby led a conversation on what's being done on both sides of the aisle and in the administration to address our country's growing affordability crisis. "The timing of this conversation couldn't be better. For perhaps the first time in my nearly 20-year NMHC tenure, housing affordability has finally become a national priority," said Bibby.
Senator Van Hollen kicked things off by highlighting infrastructure as a critical dimension in the affordability discussion. Current policy aimed at helping American families should, "better link population centers with jobs and in the process create more opportunity…for affordable housing," said Van Hollen.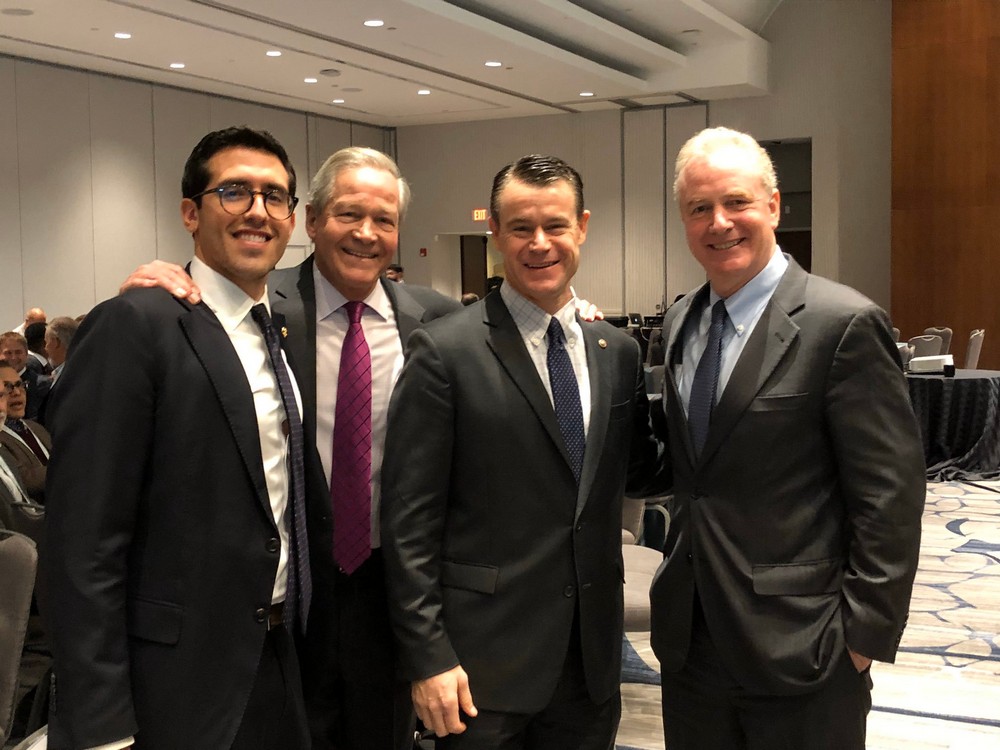 Senator Young pivoted the discussion from the cost challenges Americans face to the lack of affordable housing stock in this country. He touched on his recently introduced Yes In My Backyard Act (YIMBY) which sheds light on discriminatory land use policies and encourages localities to cut burdensome regulations in the hopes of addressing our country's lack of housing supply. The legislation would require localities to "report to HUD on a regular basis the rationale behind these policies that are inconsistent with what we know as 'pro-affordability' parameters," said Young.
Continuing the conversation on the lack of housing supply, Alfonso Costa, Jr. touched on the newly formed White House Council on Eliminating Regulatory Barriers to Affordable Housing, which NMHC's Doug Bibby recently participated in. Highlighting the lack of affordable housing at all income levels he explained, "This is in fact a crisis and if we keep saying 'we need to build more affordable housing' instead of 'we need to build more housing so that it's affordable' we're going to continue to have this crisis."
The panel concluded by discussing the importance of preserving the multifamily housing market and its access to capital while Fannie Mae and Freddie Mac undergo reforms and emergence of housing as a hot button issue in the 2020 Presidential Campaign.
For more information on NMHC's Speaker Series with Bisnow, please click here. Visit our advocacy page to learn more about housing affordability.
---