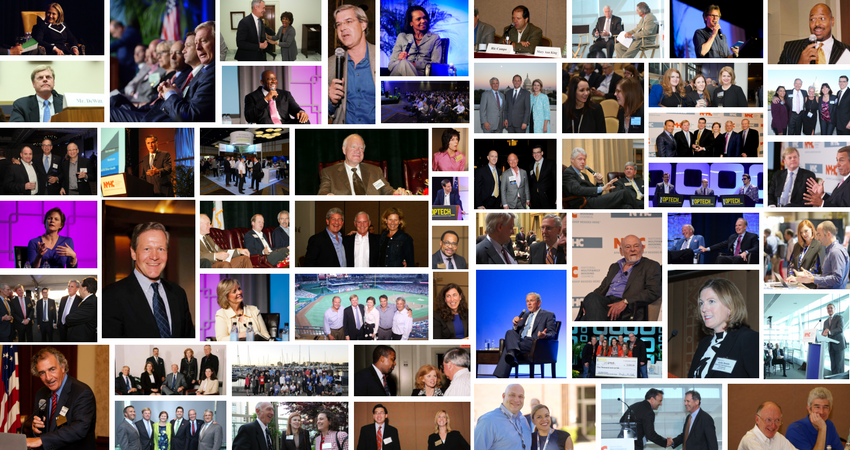 Today's apartment industry is virtually unrecognizable from that of 40 years ago when NMHC was founded.  Virtually every element of our business has changed, from the kind of properties we build, how we finance them, how we operate them, how we market them and so much more. And all for the better.
In 40 years, our industry has evolved from mom-and-pop operators and individual entrepreneurs into a highly professional corporate industry. The changes accrue tremendous benefits to our investors and partners, our residents, our employees and the communities in which we do business.
In 1978, the apartment industry was simply selling shelter.  Off-the-shelf floor plans and relatively generic boxes with few amenities.  Today, apartment firms sell an alternative way of living. We offer amenity-rich properties, customer-centric management, access to new technologies and much more.  As a result, renting is no longer just a stepping stone on the way to homeownership. In fact, households with real annual incomes of $100,00 or more made up just 9 percent of renters in 2006 but were responsible for 29 percent of 9.9 million increase in renters over the last decade.
Ours was a pencil-and-ledger business 40 years ago.  Back then apartment technology meant a second phone line or a fancier adding machine. Today, a wide range of technologies are transforming our industry and more innovation is headed our way. Two years ago, there was $400 million in VC funding dedicated to commercial real estate. Today there is $2.5 billion.
NMHC is proud to take some credit for this transformation.  By bringing our industry's leaders together and encouraging them to become friends and exchange ideas, we helped foster a tradition of sharing that is not common
in many other industries.  The best practices that resulted made the industry stronger.
The Council is more than just an organizer of fabulous meetings, however.  We are also a thought leader, a valuable early warning system, a behind-the-scenes insurance policy on legislative and regulatory issues and a content expert.  Our clout on Capitol Hill has risen immeasurably since we were founded.  One need only look at the critical victories we secured in the landmark tax reform measure signed into law last December to appreciate how our advocacy work matters to your bottom line.
NMHC has evolved over the years to be a strategic partner to our member firms. We have progressed from reporting on the industry's developments to helping guide the industry into the future by identifying and advancing emerging trends in technology, operations and more.
That said, the more things change, the more they stay the same.  Forty years ago, the industry's leading executives,
including Sam Zell, Trammell Crow, Preston Butcher, Howard Ruby, Allen Cymrot, Richard Fore, Kelley Bergstrom and others, came together to form an organization to fight rent control.  Today, we once again find ourselves at the forefront of an unprecedented campaign to oppose efforts to rollback back California's rent control pre-emption laws. 
Throughout our 40-year history, we have always known that the strength of the Council is its members.  Our goal has always been, and will remain, to give you the maximum possible return on your investment in NMHC. 
And our future is indeed bright. Demand for apartments is at unprecedented levels and set to grow even more as demographic and lifestyle changes making renting more desirable.  Since 2011, the number of renter households has increased by an average of more than 600,000 annually - almost as much as 1.2 million a year, by some measures.  To meet that demand, the U.S. needs 4.6 million new apartments by 2030. 
We thank you for your past support and we look forward to serving you for the next 40 prosperous years. 
---