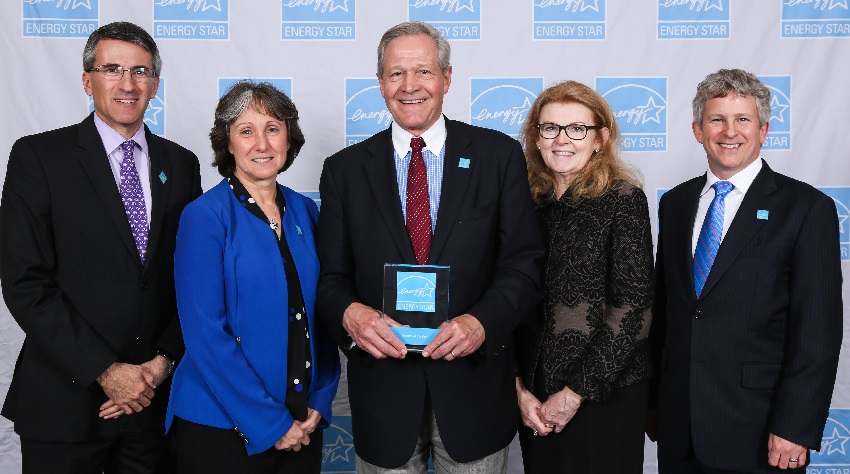 On Wednesday evening, NMHC was officially named the 2017 ENERGY STAR Partner of the Year for Energy
Bozzuto Executives Chris Yeazel, Peter Zadoretzky and Chad Cooley join NMHC Staff and ENERGY STAR Leadership in Receiving their Awards.
Efficiency Program Delivery by the EPA. We were recognized for our work creating programs that support our members' efforts to build and operate energy efficient multifamily properties.
NMHC President, Doug Bibby, accepted the award on behalf of the organization. Importantly, this is the first time that a trade association exclusively representing the multifamily sector has received the award.
NMHC is honored to receive this recognition on behalf of the industry and recognizes the importance that ENERGY STAR ratings play in the apartment industry from appliance and building ratings for new construction to the operation of energy-efficient properties.
As a testament to our industry's commitment to sustainability, NMHC member firm Bozzuto Group was honored as the Energy Star Partner of the Year for Energy Management. All of the 2017 award winners can be found here.
In 2015 alone, ENERGY STAR and its partners saved American businesses and consumers 503 billion kilowatt hours and $34 billion in energy costs. Unfortunately, in March the Trump administration proposed eliminating funding for the EPA's Climate Change program, which includes the Energy STAR program.
---