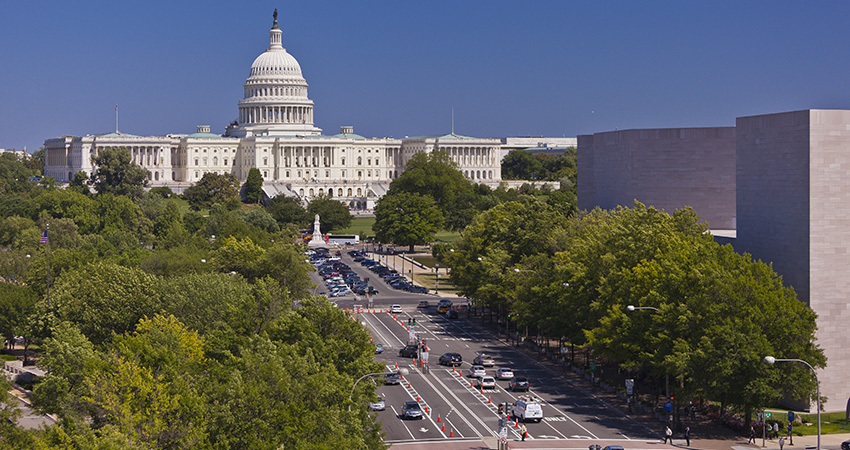 NMHC leaders are coming to Washington next week to discuss the industry's key priorities for tax reform, housing finance reform and flood insurance. Multifamily leaders are slated to meet with Trump Administration officials and members of the tax-writing House Ways and Means and Senate Finance Committees. Additional meetings are also slated with members of the House Financial Services and Senate Banking Committees.
NMHC Chair Bob Dewitt (GID), Vice Chair Sue Ansel (Gables Residential), Treasurer David Schwartz (Waterton Associates), and Secretary Ken Valach (Trammell Crow Residential) are expected to participate in next week's meetings. They will be joined by Tom Moran (Moran & Company), Alan Pollack (Providence Management) and James Schloemer (Continental Properties).
Members are expected to focus discussions on critical features of tax reform, including the protection of flow-through entities and REITs, like-kind exchanges, sensible cost recovery rules, investment incentives and retaining stepped-up basis for inherited assets. They are also set to address the House Republican Blueprint on tax reform released last June and the trade-offs between the plan's proposals to lower pass-through tax rates to 25 percent and enable the immediate expensing of business investments (including multifamily buildings), while eliminating interest deductibility. Finally, when it comes to tax reform, NMHC members will advocate for reasonable transition rules that safeguard existing asset values. 
NMHC leaders will also address the reauthorization of the National Flood Insurance Program (NFIP), potential changes to the GSEs and regulatory reform. 
---