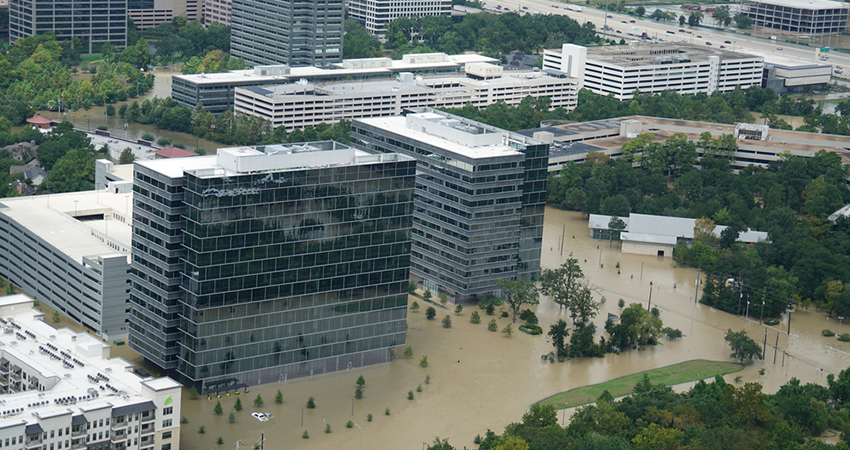 Today, in bipartisan fashion, the House of Representatives passed a supplemental spending bill that includes the Trump Administration's newest hurricane disaster relief request. As the legislation was being drafted, NMHC/NAA weighed in with Leaders of both the House and Senate and highlighted the impact these storms have had on the apartment sector.
In a letter to the House and Senate Leadership and key committees, NMHC/NAA put forth several federal policy recommendations, which, if implemented, would allow apartment communities to recover quicker in the wake of a disaster and get residents back in their homes faster. These proposals range from making apartment properties eligible for FEMA emergency disaster grants to improvements to the structure of the National Flood Insurance Program (NFIP) such as allowing the NFIP to offer Business Interruption coverage to multifamily property owners.
The Trump administration requested nearly $14 billion to pay for recent disasters, including the hurricanes that hit Texas, Florida, Puerto Rico, and the U.S. Virgin Islands. The package also contained a request to forgive $16 billion of the NFIP debt that has accumulated since 2005 as a result of several catastrophic weather events such as Hurricane Katrina and Superstorm Sandy.
NMHC/NAA strongly support efforts by the Administration and Congressional leaders to provide additional disaster assistance to affected areas. As this and other legislative packages for aid come together, NMHC/NAA will continue to highlight issues of importance to apartment communities that will foster a strong recovery and get residents back into their homes faster. In addition, NMHC/NAA continue to support the long-term reauthorization of the NFIP and critical reforms to ensure that it is able to ensure rental properties of all types have continued access to flood insurance coverage.
More information on NFIP can be found here.
---