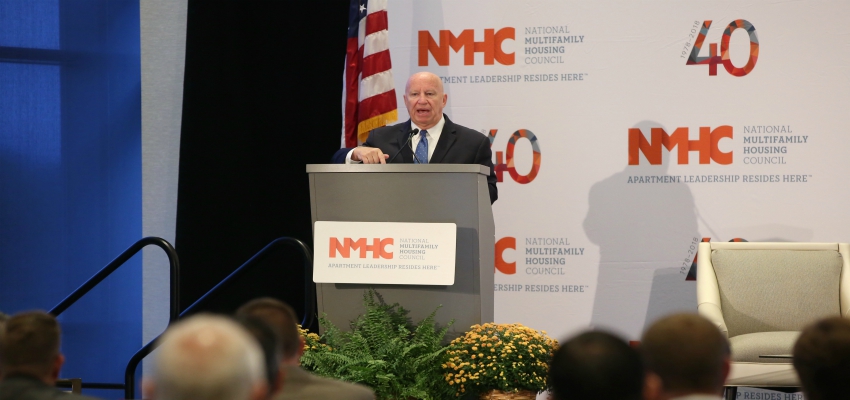 Every day elected officials make decisions that affect the apartment industry and the jobs it supports. From housing finance reform to tax policy to fair housing and energy and environmental regulations, policy choices made in Washington have a direct impact on how you operate your company and how successful you can be.
NMHC PAC is the premier fund aggressively pursuing the election and re-election of elected officials – on both sides of the aisle – who work to improve, preserve and promote the multifamily industry.
Read on to learn about this week's Congressional spotlight, Congressman Kevin Brady (R-TX-8).
---
Congressman Kevin Brady (R-TX-8)
Ranking Member, House Ways & Means Committee
Congressman Kevin Brady has represented Texas' 8th Congressional District in Congress since his election in 1996. Prior to this position, he worked as a Chamber of Commerce executive for 18 years and served six years in the Texas House of Representatives.
Congressman Brady currently serves as the Ranking Member of the House Ways and Means Committee, often referred to as one of the most important Committees in Congress. While Chairman of the Committee in 2018, he was able to successfully pass the Tax Cut & Jobs Act, a critical piece of legislation for the multifamily industry. NMHC staff worked closely with Congressman Brady as he developed this historic legislation.
As such, NMHC has fostered a very close working relationship with Ranking Member Brady and his staff in Washington, D.C. We continue to work in tandem with his office as important tax policy discussions unfold in Congress.
---