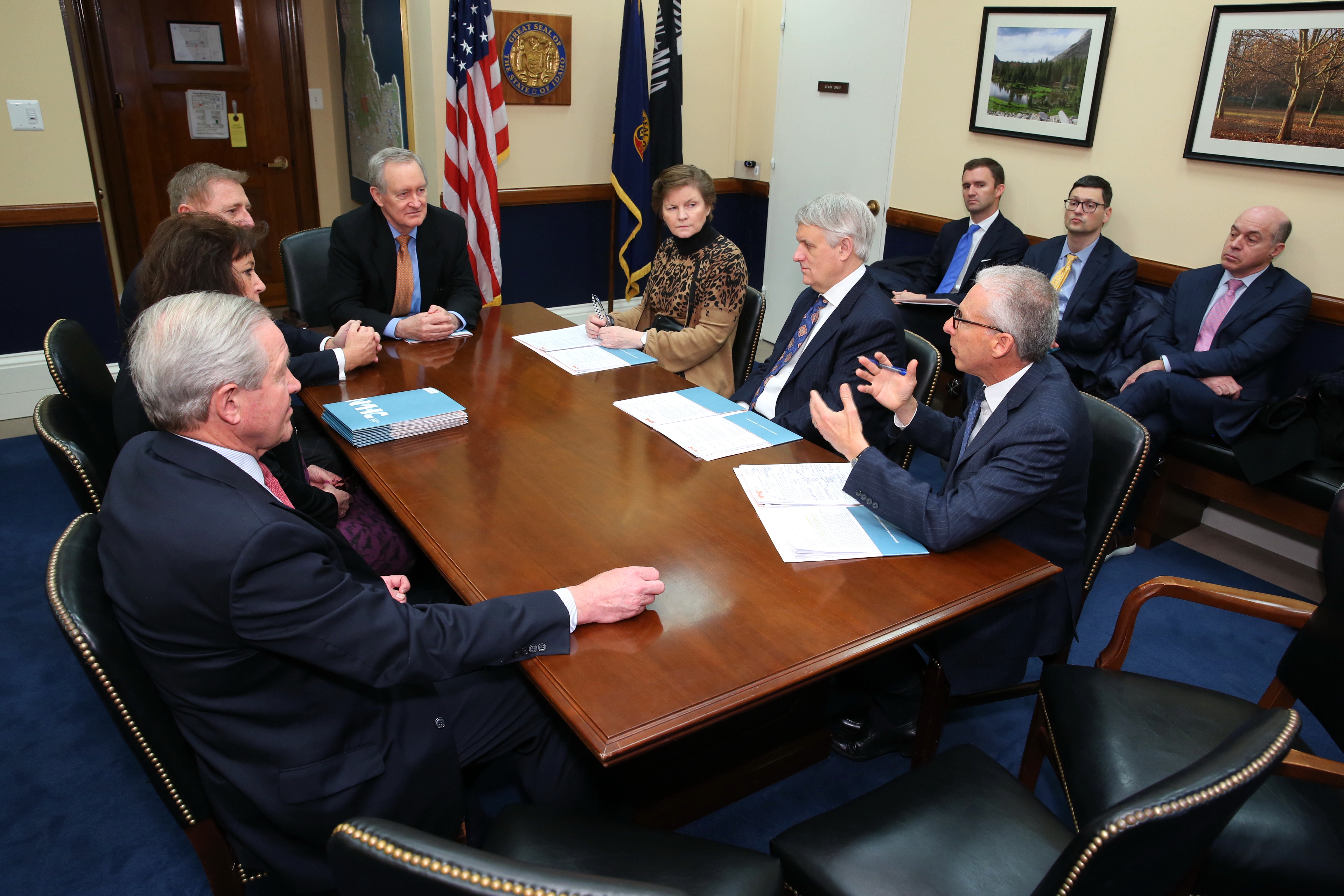 Every day elected officials make decisions that affect the apartment industry and the jobs it supports. From housing finance reform to tax policy to fair housing and energy and environmental regulations, policy choices made in Washington have a direct impact on how you operate your company and how successful you can be.
NMHC PAC is the premier fund aggressively pursuing the election and re-election of elected officials – on both sides of the aisle – who work to improve, preserve and promote the multifamily industry.
Read on to learn about this week's Congressional spotlight, Senator Mike Crapo (R-ID).
---
Senator Mike Crapo (R-ID)
Chair, Senate Banking Committee
Senator Mike Crapo has represented the people of Idaho in the United States Senate since taking office in 1999. Before that he represented Idaho's 2nd Congressional District in the House of Representatives. For the 116th Congress, Senator Crapo returns to Chair of the Senate Banking, Housing, and Urban Affairs Committee.
Not only does Senator Crapo chair the Senate Banking, Housing, and Urban Affairs Committee, but he also serves on the Finance, Budget, and Judiciary Committees, putting him in an influential position when it comes to legislation dealing with the multifamily industry. From housing affordability and taxes to GSE, NFIP and regulatory reform, Chairman Crapo has a seat at the table for some of the most consequential policy discussions impacting our industry.
Throughout his time in Congress, NMHC has maintained a close working relationship with Senator Crapo and his staff. NMHC continuously meets with Senator Crapo to ensure that the views and opinions of the multifamily industry are front and center during relevant debates in the Senate. In fact, NMHC staff and leadership met with Senator Crapo on March 6 (pictured above) to discuss several issues of importance to the industry.
---