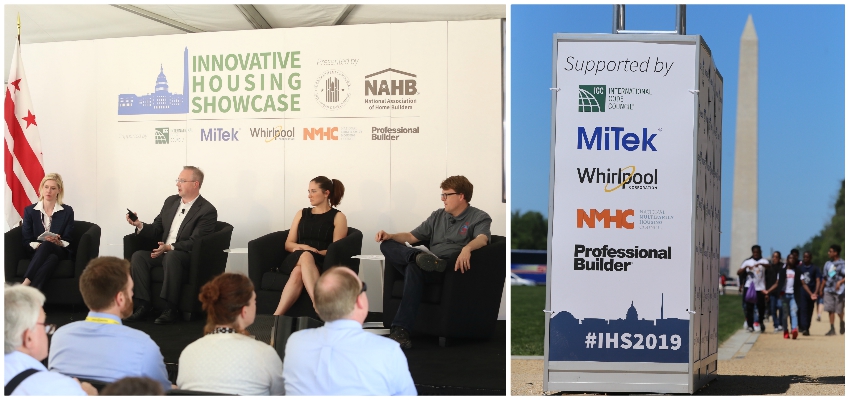 NMHC recently took part in HUD's Innovative Housing Showcase event held on the National Mall in Washington, D.C. Along with showcasing our new Housing Affordability Toolkit, NMHC's Vice President of Research, Caitlin Sugrue Walter, represented NMHC on a panel around the impact of housing policies.
The discussion was led by Katy O'Donnell of POLITICO. Walter was joined by fellow panelists Todd Richardson of HUD and Robert Dietz of the National Association of Home Builders. The group discussed the history of housing policy, the current state of our nation's housing and how potential new policy approaches could affect both the multifamily and single-family industries. Much of the group's discussion centered on the housing affordability crisis. Walter highlighted that we will need to build 328,000 new apartments every year by 2030 to keep up with current demand and because we've only hit that number once since 1989, Americans nationwide are left without housing they can afford.
The event also featured new technologies and housing solutions that aim to make housing affordable. Several exhibitors lined the National Mall to show off their innovative housing products. Throughout the week approximately 5,000 visitors participated in the event – including policymakers, housing industry representatives, media and the general public.
To learn more about the event, please visit HUD's website.
---