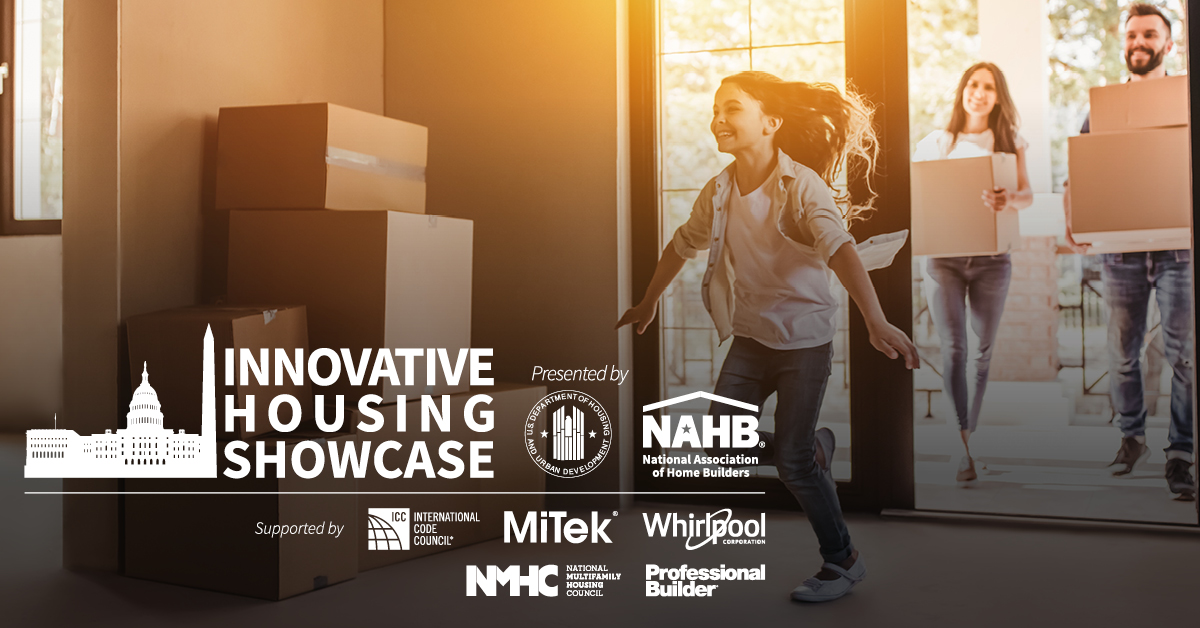 NMHC is proud to sponsor and participate in the Innovative Housing Showcase. The showcase, presented by the Department of Housing and Urban Development (HUD), will take place from June 1 through June 5 in Washington, D.C. on the National Mall. The event will feature new building technologies and housing solutions that aim to make housing affordable. HUD anticipates that more than 2,500 people will attend – including policymakers, housing industry representatives, media and the general public.
The showcase will include panel discussions, on-stage interviews and several exhibits. NMHC is set to participate in several aspects of the event. NMHC's Vice President of Research, Caitlin Sugrue Walter, will speak on Tuesday, June 4 on a panel entitled "The Impact of Housing Policies." In addition, NMHC will be featured in a housing affordability-focused video, which will play on screens throughout the event space on the National Mall.
The Showcase comes on the heels of the launch of the NMHC Housing Affordability Toolkit. The Toolkit, which is intended to help guide discussions regarding specific housing affordability policies, tools and incentives, will be highlighted throughout the showcase. A one-pager showcasing the Toolkit will also be available to attendees to help educate and inform policymakers on the importance of implementing comprehensive, effective housing affordability policies.
Ahead of the event, helpful information can be found below:
---