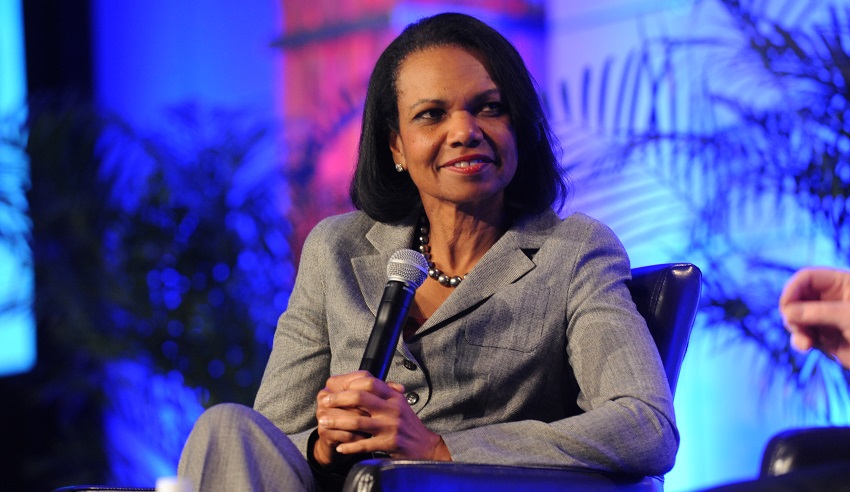 As multifamily executives gathered in San Diego last week for the back-to-back 2017 NMHC Apartment Strategies and NMHC Annual Meeting events, the big question was what happens next-for multifamily, the economy and the nation at large.
While demand remains strong for apartments for years to come, rising interest rates, softening markets, pullbacks in lending and higher costs for just about everything suggest that the multifamily could face some headwinds in the near term. However, the economy continues its slow, protracted expansion, but it's unclear whether potential new administration-led changes in key policy areas will serve to accelerate or ultimately slow the growth.
NMHC assembled more than 60 speakers from inside and outside the industry to shed some light into some of the areas of uncertainty. The consensus was mostly that the new Trump administration's pro-growth domestic agenda, with a focus on rolling back regulation and moving forward with tax reform, could benefit multifamily. However, how its foreign policies will play out remain in question.
For those still reeling from the shock of Brexit and the outcome of the presidential election, former Secretary of State Condoleezza Rice said, "Populism rising up around the world is a direct reaction to the feeling that globalization has gone too far."
However, in many ways, the world's interconnectedness is in many ways what's holding it together. Rice cautioned that the world remains in a tenuous balance and that dramatic swings in trade policies or foreign relations with nations such as China, Mexico, South Korea and Russia could create serious global instability.
With specific regard to President Trump's seemingly positive relationship with Russian President Vladmir Putin, Rice said, "How long is the bro-mance going to last when there is room for only one alpha male in the international system?"
Former presidential candidate and Massachusetts Governor Mitt Romney offered some additional insight into
the inner workings of the Trump administration, as he had been on the list of contenders for Secretary of State.
"There are not two different Donald Trumps," Romney said. "He's not different in public than in private. I expect that you'll see President Trump pursue the areas that he laid out in the campaign."
While acknowledging some of the same hurdles in the areas like spending, the environment, poverty and education, Rice and Romney had different takes on what it would take to get American on a more positive path. "Demographics, cheap energy and technology are what will make America great again," Romney said.
For Rice, it was about going back to basics. "We have been a country founded on the belief that you can come from humble means and make it anywhere," said Rice. "That better be true or we are going to tear ourselves apart."
But amid all the serious discussions, there were moments of levity throughout the three days of events. As part of a revamped Annual Meeting dinner program, actor and comedian Dana Carvey delighted the audience with an
impersonation-filled stand-up routine that left many executives wondering when it was the last time they laughed so hard.
NMHC members also rallied for a great cause, getting up early for an early morning loop around the Seaport Village and collectively donating more than more than $86,000 to this year's charity of choice, Shelters to Shutters.
S2S brings together some of the apartment industry's inherent resources and leverages them to help transition individuals and families from homelessness to economic self-sufficiency with employment and housing opportunities.
Currently, 12 NMHC member firms participate and we hope more will consider joining their partnership. Check out this video for more info. We are proud of all of our member companies currently participating. Donations are still being accepted; just click here.
We hope you all enjoyed our new location this year and thank all of our speakers, sponsors and attendees for their participation and feedback. Photos from the events are available on our Flickr stream and the presentations from both the ASC and Annual Meeting archive pages.
Don't forget to mark your calendars for next year's meetings, being held Jan. 16-18, 2018, at the Hilton Bonnet Creek in Orlando!
---