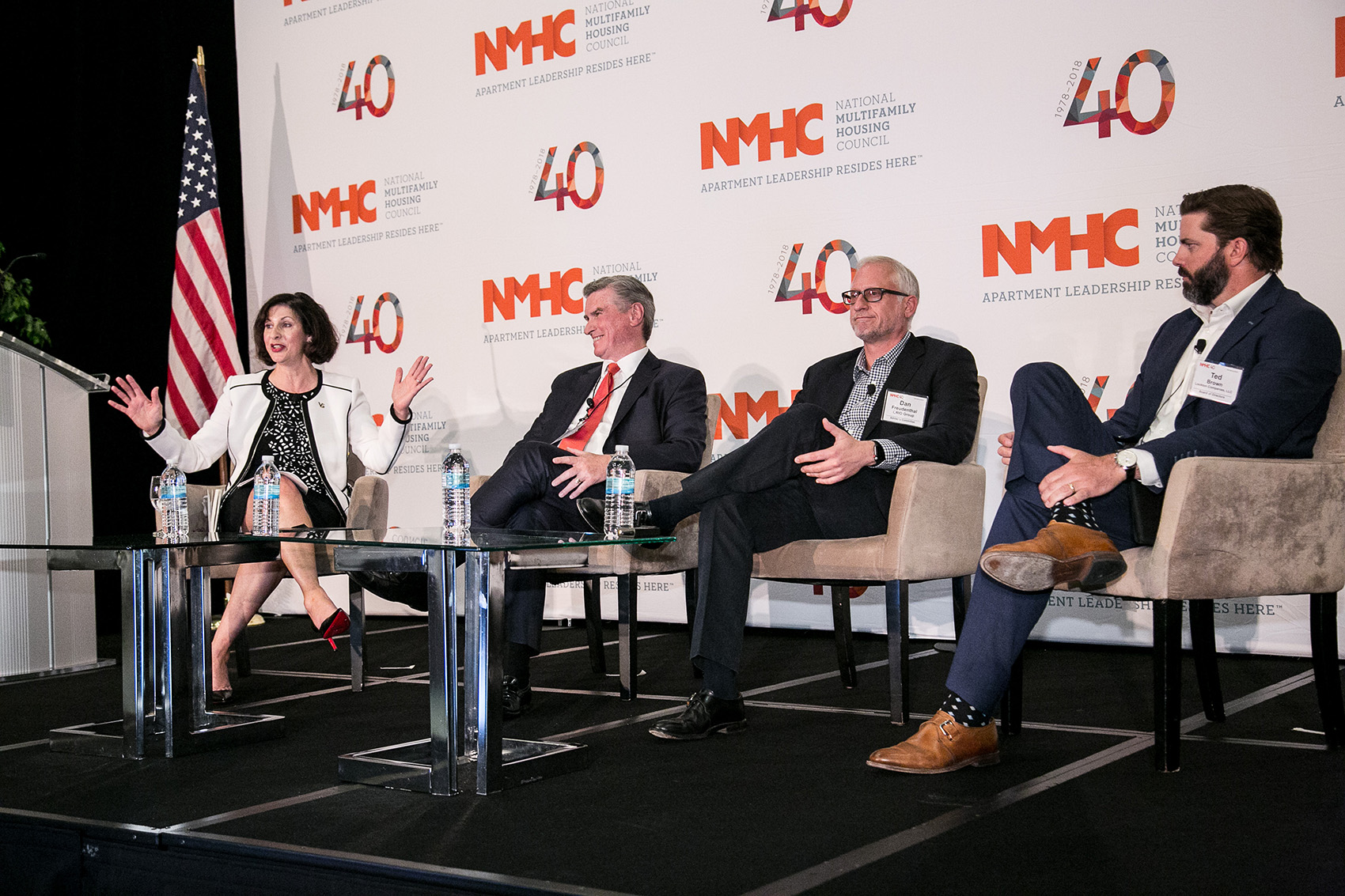 Hurricanes, cyber-attacks and apartment fires are just some of the many threats the industry faces on a daily basis. Managing risk is now mission critical throughout organizations. At the 2018 NMHC Spring Board Meeting, a leading panel of insurance experts – Ted Brown, EVP of Lockton, Dan Freudenthal, President of the CRIO Group, Kevin Madden, Managing Director at AON and moderator Diane Batayeh, CEO of Village Green – provided an overview of trends in the marketplace and what multifamily leaders can do to mitigate organizational exposure.

Natural disasters caused more than $300 billion in loss last year. While the hurricanes garnered most of the headlines, insurance companies have been paying out more in claims than they have been collecting in premiums due to an increase in smaller claims from things like hail and fires.

"The multifamily industry has been very underpriced in the insurance industry," said Madden. "We are in a market correction climate and the multifamily industry will see the effects of that (through higher premiums)."

Flooding remains the most common and costly natural disaster for the industry.

"Multifamily owners should be very proactive in assessing their flood risks," said Freudenthal. "It should be top of mind."

In assessing flood risk, the panel recommended reviewing their claims policy now, as it could impact your organization in ways you are not aware. Moreover, the panel encouraged firms to go beyond just FEMA in risk analysis. "Owners should go over their claims policy, because when a disaster hits it could impact them in ways they didn't anticipate," Brown warned. There are many private companies that bring significant expertise to the space.

Cybersecurity is another area of growing concern. Overall, insurers are seeing more demand for cyber insurance, with premiums expected to go up. For now, these policies are among the cheapest to purchase right now.

Finally, acts of terrorism coverage on areas like chemical, biological or active shooter situations are being insured more and more. The panel suggested that owners have perhaps a moral obligation, an obligation to investors and even a legal obligation to protect against it.
---