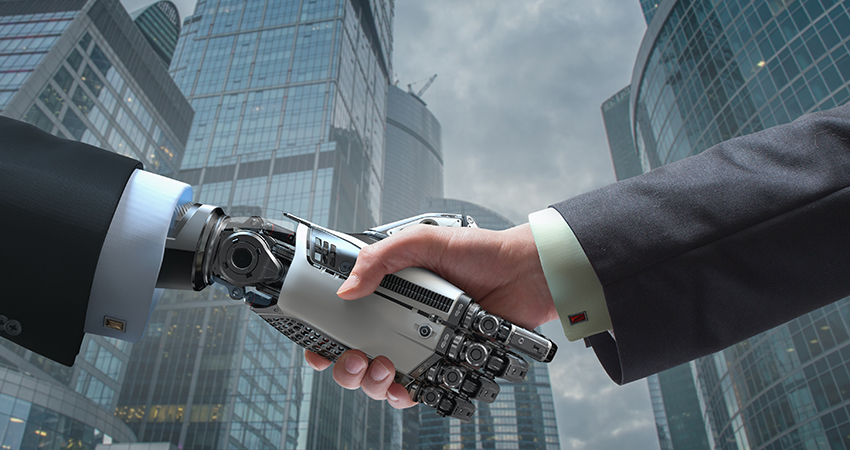 Every industry is facing a tumultuous future as they attempt to navigate new technologies, and the apartment industry is no exception. When it comes to concepts like artificial intelligence, machine learning and robotics, multifamily firms will need to evolve to take advantage of the new tools or risk disruption.
During a panel discussion during the 2017 NMHC OPTECH Conference & Exposition, D2 Demand Solutions President Don Davidoff; Andrei Faji, director of marketing and brand experience for WayBlazer; and Neil Sahota, worldwide business development leader for IBM Watson, discussed what multifamily executives should be thinking about now to take advantage of the coming age of the robots and how to mitigate the potential disruption.
Davidoff began the discussion by highlighting the multifamily services or areas that he views as ripe for technological change-service requests, SEO marketing, PPC optimization, email campaigns, customer segmentation, smart home controls, pricing, concierge, call scoring, smart search, parking/security. He noted that already new tools are being used in a number of these areas, but there isn't a common approach or understanding.
IBM's Sahota also noted that it's important to understand what artificial intelligence (AI) is and does. First, AI learns from experience; second, to some degree, it needs to understand semantics and concepts. He noted that researchers have been chasing AI for 50 years, but only in the last 15 years has there been an understanding that scientists need to approach it differently and, to that end, began modeling their approach after how humans learn. There's no magical solution to AI, but its playing a real role already in industries across the world.
When it comes to fears about jobs being displaced by new technologies, WayBlazer's Faji explained that "people and markets will evolve to keep up with tech. Jobs come and go as markets evolve. But, we need to be responsible with how we use these new technologies. More mechanical jobs likely will be replaced, but people with softer skills, that are more creative will be better equipped to handle changes."
A common impediment to the deployment of new technologies that the group noted was the lack of developers. Sahota made the point that today's education system hasn't shifted to supporting these new skill sets. As an example, there is global demand for 50 million developers right now, but only 21 million exist.
The panel concluded that technologies like AI are not a coming threat, but rather they are already being used in a variety of different ways in a multitude of industries. Instead of being met with fear or apprehension, multifamily leaders should instead consider the problems they face and then consider whether AI may be a tool that helps them solve that problem.
---