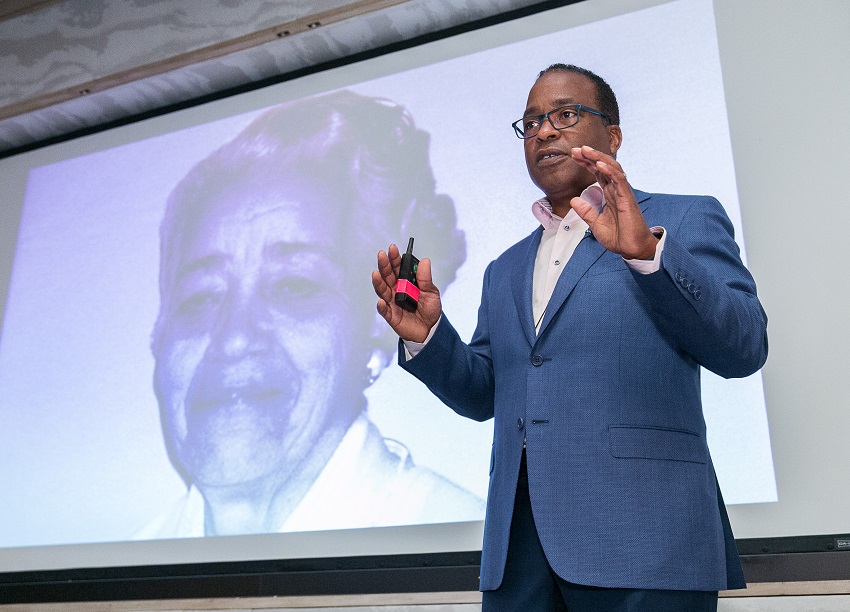 It's a war out there….a war to recruit and retain talent. And it has very real implications for a firm's bottom line performance. Michael C. Bush, the CEO of Great Place to Work, told attendees at NMHC's Leadership Forum on Diversity & Inclusion Forum that the secret weapon overlooked by too many firms is leadership development.
The best leadership drives performance, and Bush has the data to prove it. Firms that rank highly on Great Place to Work's "Executive Effectiveness" benchmark outperform their peers by 26%. Yet too many firms are focused on other metrics of success and don't actively emphasize management training at all levels of the organization.
It isn't necessarily about paying the most, said Bush, pointing to an award-winning grocery brand that's six times more profitable than their competitors while paying associates less per hour. For this employer, known for both employee and consumer loyalty, it's about connecting with people and investing in leadership.
The Great Place to Work For All
Bush explained the "For All" Leadership Model, a paradigm used by Great Place to Work to rate leadership effectiveness. At one end is the Level 1 Unintentional Leader, typically a high performer rewarded for their success with management responsibilities, regardless of whether they have the desire or competence to lead.
The other end of the spectrum is held by the Level 5 For All Leader, the person who motivates productivity, collaboration and innovation by everyone on their team. The For All Leader demonstrates fairness and respect for everyone regardless of their position, seniority, race, gender or background, and they even inspire others to be For All Leaders. Leading from behind, these leaders strive to enable all members of their team to do their best work. They care about the organization and its goals, not just their own group and objectives.
Being an inclusive leader is about the business innovation imperative to make sure your leaders are the type who can get the best talent from everyone.
The Leadership Secret
Bush thinks leadership skills are so important that in two to three years, prospective employees won't be attracted to a firm because of their bottom line or stock performance, but by great leadership.
He anticipates a whole new market that will evaluate individual leaders the way Glassdoor evaluates companies. And employees will follow leaders, not companies. Importantly, Bush believes it's not just about the CEO, but those who lead teams.
Steps to Great Leadership
The good news, says Bush, is that any leader can improve and "level up" with positive implications for their teams and the organization overall. Bush says the first step is to survey. But don't ask them what they think about their manager. Instead, ask about what they are experiencing. He acknowledges that fear prevents most leaders from doing this, and he admits that even he hates getting his own survey results every 60 days, but leadership is supposed to be about doing something uncomfortable.
Use your survey results to identify solutions by working with an HR partner or coach. to find the right training, becoming more collaborative, strengthen communication, showing appreciation and developing a long view for accomplishing organizational goals. All of this works to create an even experience for everyone who works at the company. Otherwise, you risk losing your high performers.
"Even if you are the best leader in the world, you should still be asking yourself what you can change, what you can improve," says Bush.
---