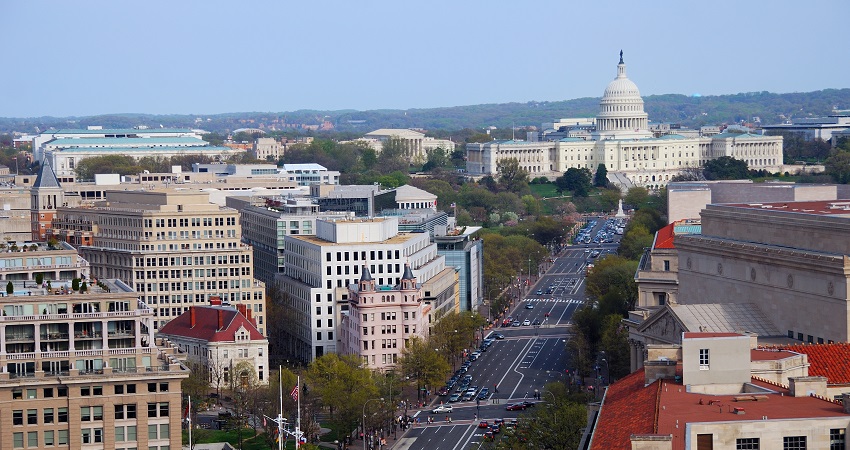 During a late night/early morning Senate Vote-O-Rama, Senator John McCain (R-AZ), freshly returned from the hospital, as well as Senators Lisa Murkowski (R-AK) and Susan Collins (R-ME), voted to reject the Affordable Care Act repeal bill. True to his nature, McCain held onlookers in suspense, telling reporters to "wait for the show." The demise of GOP repeal efforts for the time being means that the House and Senate will be moving on to tax reform.
Apart from the healthcare reform saga, the main story in Washington this week was tax reform. The "Big 6", composed of House Speaker Paul Ryan (R-WI), Senate Majority Leader Mitch McConnell (R-KY), Treasury Secretary Steven Mnuchin, National Economic Director Gary Cohn, Senate Finance Committee Chairman Orrin Hatch (R-UT), and House Ways and Means Committee Chairman Kevin Brady (R-TX), have been working towards crafting a tax reform bill that can be agreed upon by the Senate, the House, and Administration. In a joint statement, the "Big 6" decided to set aside the border adjustability tax, a sticking point for many in the Administration and Senate. The statement noted, "We are now confident that, without transitioning to a new consumption-based tax system, there is a viable approach for ensuring a level playing field between American and foreign companies and workers, while protecting American jobs and the U.S. tax base.".
Also in the spotlight is GSE reform. Secretary Mnuchin testified in front of the House Financial Services Committee on Thursday, telling members that housing finance reform remains a priority for the Administration. Of note, during the same hearing Committee Chairman Jeb Hensarling (R-TX) began the hearing by mentioning that Washington needs to look at what regulations are costing industry in order to make the economy stronger.
On the other side of the aisle, Congressional Democrats unveiled what they call their "Better Deal" Agenda. This legislative agenda focuses on three goals: raising wages and incomes of American workers and creating jobs; lowering the cost of living for families; and building an economy that gives Americans the tools to find good jobs or move up in their careers. Senate Democratic Leader Chuck Schumer (NY) and House Democratic Leader Nancy Pelosi (CA) said Democrats would release additional priorities in weeks ahead.
Finally, late on Thursday afternoon the House passed a $788 million spending bill that complies with President Trump's demands to boost the military, reduce clean-energy programs, and begin funding a border wall.
---