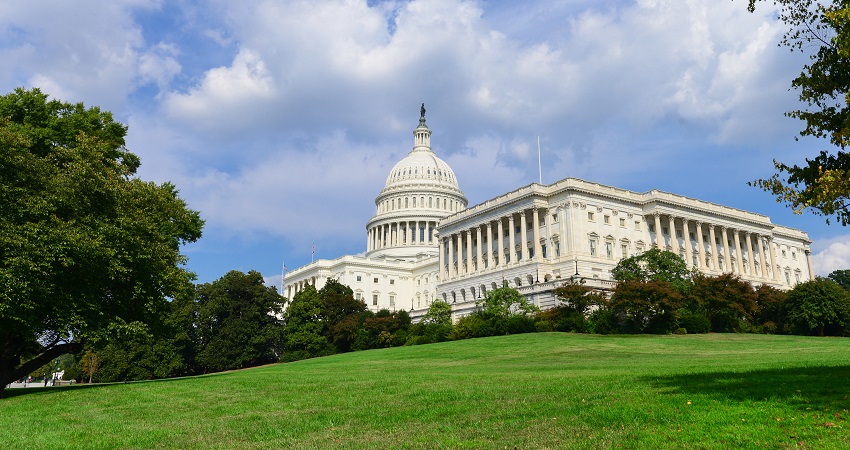 President Trump left for his first international trip this week, meeting with world leaders including the Saudi Royal family, Pope Francis, newly elected French President Emmanuel Macron and culminating with the G7 Summit in Italy. While President Trump was making headlines overseas, Congress dealt with the release of the President's budget and the Congressional Budget Office's (CBO) scoring of the American Healthcare Act (AHCA).
Senate Democrats came out swinging at the President's budget proposal during hearings with the Director of the Office of Management and Budget (OMB) Mick Mulvaney. Mulvaney defended the budget and its cuts to safety net programs by taking issue with the methodology that the CBO uses to score the budget as well as the AHCA, noting that many of the programs they offer cuts to are not actually losing money, but instead are just not growing as quickly as the CBO predictions.  Some Republicans, including Senate Majority Leader Mitch McConnell have said that this budget is not going to pass through Congress in its current form. McConnell responded to the budget's release saying, "The president's budget as we all know is a recommendation".
On the healthcare front, the Senate will begin the process of crafting its own version of the AHCA when it gets back from recess. Early reports are saying that their bill will be substantially different than the House version. One thing that looks certain is that this is certainly not going to be a bipartisan bill, and could be a close enough vote that the Vice President may have to step in to break a 50-50 split in votes. If the Senate were to pass a different version of the bill, it would still have to go before a conference committee to reconcile their differences.
Outside the beltway, Republican Greg Gianforte won the special election in Montana, even in the shadow of an altercation with a reporter that led to Gianforte being charged with a misdemeanor assault. 
---