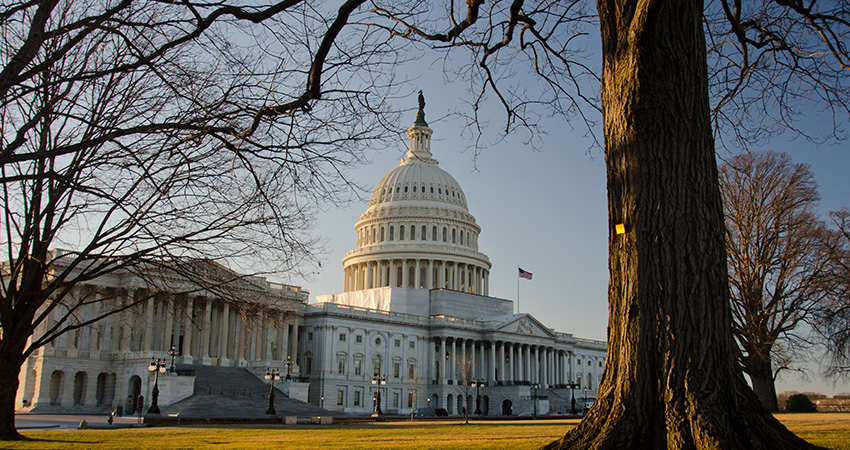 As Congress departs for Easter break they leave behind a Washington that has once again been witness to weeks of unparalleled turmoil. After years of calling for the reform of Obamacare, Congressional Republicans failed to come to agreement on a package that could pass the House due to a variety of disagreements with both the House Freedom Caucus and more moderate GOP members. Despite frantic efforts by the White House to save the legislation, internal differences and stiff opposition by Democrats forced House leadership to pull the bill from the floor.
Failing to pass healthcare legislation has reordered the administration's legislative priorities and increased the pressure on the White House to successfully pass tax reform and secure Neil Gorsuch's nomination to the Supreme Court. To that end, on Thursday Senate Republicans employed the so-called "nuclear option" and changed long standing Senate rules to open a path to confirmation through a simple majority vote instead of the traditional method of having to overcome opposition filibusters. Gorsuch was confirmed as the ninth Supreme Court justice, replacing Justice Scalia, on Friday morning.
In other news, House Intelligence Committee Chairman Devin Nunes (R-CA) recused himself from any investigations into Russian interference in the 2016 election. The move was sparked by news that the House Ethics Committee announced that it is investigating allegations that Nunes may have mishandled classified information related to the investigation.
Finally, when Congress returns from its recess it will have only a few days to pass a funding bill to keep the federal government running. While this deadline has not received the attention that healthcare and tax reform have, it could serve as a key inflection point for the White House and Congressional leadership if legislation is not smoothly passed. 
---