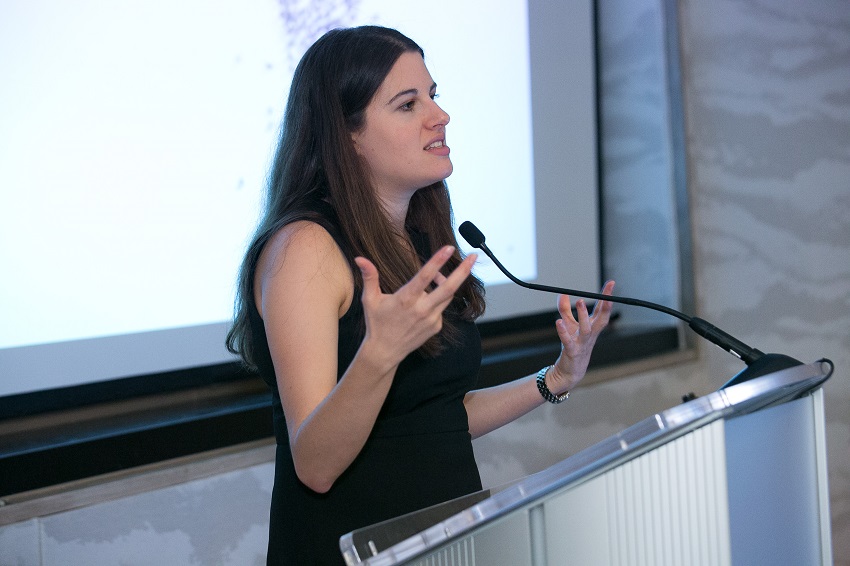 Surveys indicate that only 30% of your employees are actively engaged in their jobs. Why? Employees may not feel that inclusion is a core organizational value and some are distracted trying to be their "work self." This alienation can be experienced across your workplace, not just by specific demographic groups, including people of color or women.
Speaking at NMHC's Leadership Forum on Diversity & Inclusion on May 9, Eliza Horn, the National Diversity and Inclusion Communications Lead for Deloitte Services, reported that having an inclusive workplace affects everyone and can have a meaningful impact on an organization's talent retention.
An inclusive organizational culture embraces everyone by making them feel valued by the organization and creating a sense of belonging. Inclusion respects and appreciates both demographic characteristics like race, gender, age, ethnicity, national origin, disability and sexual orientation as well as non-demographic characteristics such as educational background, communication style or family.
Firms that embed inclusion into their organizational culture differentiate themselves in the war for talent. Deloitte found that 80% of employees said inclusion is important when choosing an employer, and one in five have left an organization for a more inclusive one. Considering that turnover can cost up to three times a person's salary, inclusion should be viewed as a core value and a bottom line imperative.
What are the signs that you might not have an inclusive culture? Questions to ask include: Do parents or employees taking care of family members feel comfortable using flexible leave/remote working options? Do you acknowledge Christian holidays, but not important days in other religions? Does a black woman feel pressure to straighten her hair? Does a gay man watch his pronouns when talking about his weekend? Does a white man with a degree from a less prestigious college feel inferior?
How to Create an Inclusive Culture
According to a national survey of 1,300 full-time employees from a range of industries, Deloitte found that the most important attributes of an inclusive culture are authenticity, purpose and flexibility. Employees note that they must experience an inclusive organizational culture daily, not just in structured programs and activities.
Becoming more diverse and building an inclusive organizational culture requires an intentional strategy that defines success, measures progress and has accountability. In particular, Horn recommended metrics including staff surveys to evaluate where an organization can best invest time and resources to promote an inclusive culture. This is a great place to start for firms that are starting out on their efforts to formalize their commitment to an inclusive organizational culture and is also beneficial to firms who have established efforts.
Hallmarks of Inclusive Leadership
Pointing to Deloitte's Six Signature Traits of Inclusive Leadership, Horn emphasized that leaders can demonstrate an inclusive mindset with inclusive behavior by developing specific traits -- commitment, courage, cognizance of bias, curiosity, cultural intelligence and collaboration.
Horn emphasized the importance of setting the tone from the top. For example, instead of quietly scheduling around a family commitment like a child's school activities or taking a family member to a medical appointment, leaders should "leave loudly" and demonstrate their openness to making room for family responsibilities.
Ultimately, Horn recommended three key steps to foster and maintain an inclusive culture.
Highlight inclusive leadership as a core pillar of the organization from Day 1. Leaders must set the tone at the top and lead by example.
Formally assess inclusive leadership capabilities for managers at all levels.
Integrate the Six Signature Traits of Inclusive Leadership into leadership development programs.
Diversity – of markets, customers, ideas and talent --is an inescapable part of today's business environment. To seize the opportunity to leverage diversity through inclusion, firms should create strong programs, but they should also work to ensure that inclusion is embedded in every facet of the organizational culture.
For a deeper dive into the content that Horn covered, see Deloitte's Unleashing the power of inclusion and Attracting and engaging the evolving workforceand Six Signature Traits of Inclusive Leadership.
---