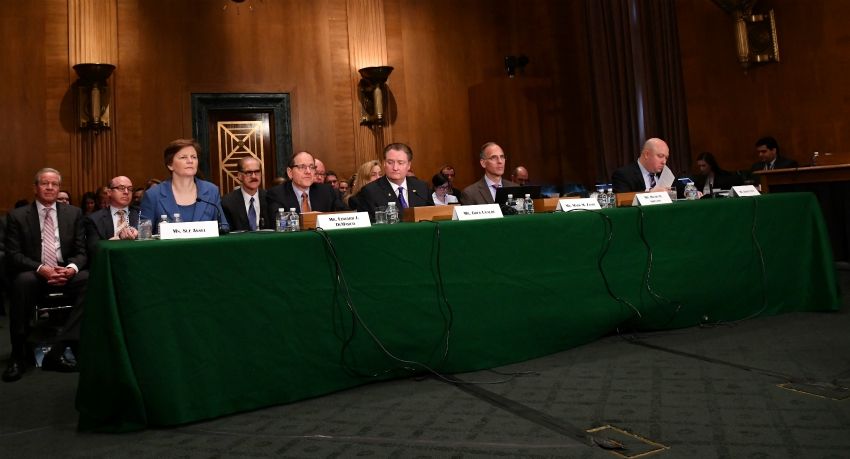 President Trump signed a Presidential Memorandum on March 27 directing the development of a set of plans including administrative and legislative steps needed to bring about housing finance reform that would impact all aspects of the federal government's role in housing. The President stated, "it is time for the United States to reform its housing finance system to reduce taxpayer risks, expand the private sectors role, modernize government housing programs, and make sustainable home ownership for American families or benchmark of success."
Significantly, the White House memorandum was released on the same day as the Senate Banking Committee concluded two days of hearings on GSE housing finance reform. NMHC Chairwoman Sue Ansel testified on behalf of the multifamily industry during the hearings.
The Administration's directive requires the Secretary of the Treasury to develop a plan for administrative and legislative reform of Fannie Mae and Freddie Mac (GSEs) and defining the role of the Federal Home Loan Banks in housing finance. The memorandum also directs the Secretary of HUD to develop a plan for administrative and legislative reforms for FHA and GNMA.
The directives are broad and touch on all aspects of the existing role of the federal government in all housing - including multifamily. It states the Treasury plan will include "defining the role of the GSEs in the multifamily mortgage finance" and states the HUD plan will also include "defining the appropriate role of the FHA in multifamily mortgage finance."
The directive is a set of goals and objectives and therefore lacks endorsement of a particular structure or model, leaving many questions regarding its potential impact on the multifamily industry.
In the press release announcing the directive the White House noted that "Critically, the Administration wants to work with Congress to achieve comprehensive reform that improves our housing finance system." Treasury and HUD are required to identify both administrative and legislative steps for moving forward with housing finance reform.
NMHC and NAA are closely monitoring this developing situation and have been in close contact with the Administration and Congress pressing our principles of housing finance reform for the multifamily rental industry.
---