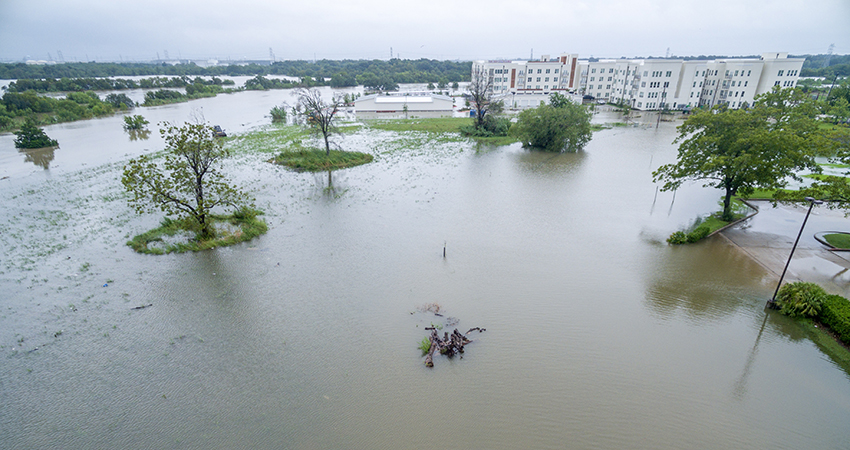 Hurricane Harvey, the Category 4 storm that made landfall in the Texas Gulf Coast over the weekend, has pummeled Houston and the surrounding areas with destructive winds and historic rainfall. Massive flooding and extensive damage have followed, affecting millions of people and properties in the area, including many apartment firms, communities and residents.
In response, NMHC has put together a list of go-to sites with relevant federal and state emergency information for those members affected by the storm and its aftermath.
NMHC continues to monitor the aftermath of Hurricane Harvey and its effect on our members' and will work with Capitol Hill and the administration to ensure the disaster recovery and housing needs are met.
1.  Stay Up to Date on the Storm

For the latest storm tracking, check out the National Hurricane Center, where you will find the latest weather advisories and information on the storm's path. The storm is predicted to travel eastward, bringing rain and severe weather to the Southeast region.
2.  Get the Latest on Federal, State and Local Responses
FEMA's website has the most up-to-date information and resources on the federal response to Hurricane Harvey, as well as the best links to state and local emergency management offices in Texas and Louisiana.  
In addition to the Red Cross, the National Voluntary Organizations Active in Disaster (NVOAD) provides a list of trusted organizations providing relief for victims of the storm.  
While the full extent of the storm's damage is yet unknown, if you have properties in affected areas, you can still use this time to review the process for documenting damage and filing insurance claims under the National Flood Insurance Program. NMHC will also be tracking how the storm's aftermath will affect the NFIP's reauthorization  efforts.    
Follow @fema on Twitter for breaking storm news, including info on the storm's progress, emergency tips and tools, shelters and more.
---